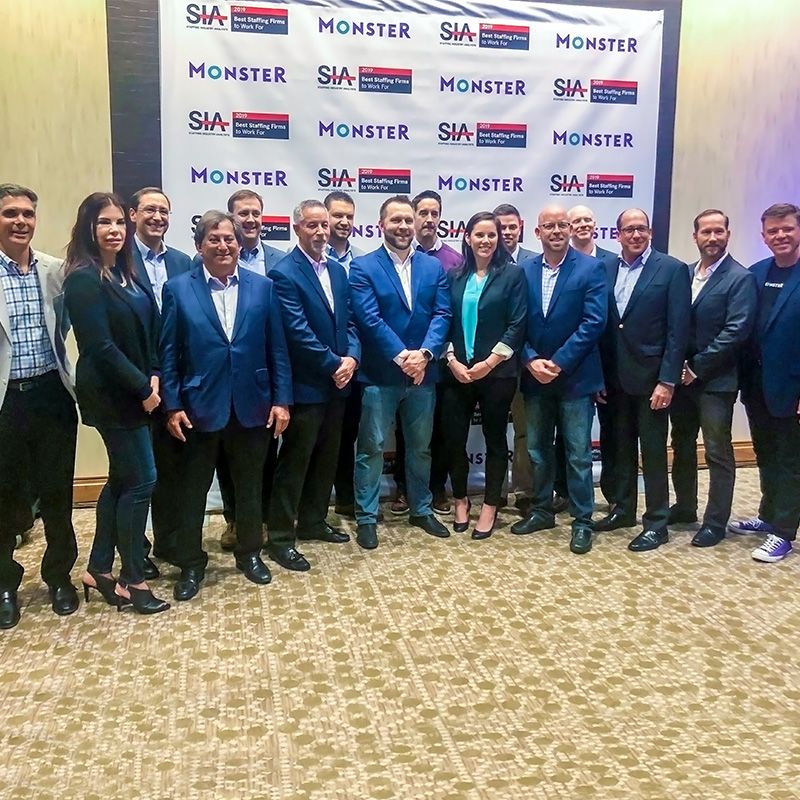 ​Signature was honored to be recognized by Staffing Industry Analysts (SIA) as one of the "Best Staffing Firms to Work For" for the ninth consecutive year. This accolade shines a light on the ongoing commitment of our clients, consultants, and internal team, to work together to find the right fit for our clients and consultants.
Signature's Founder and CEO, Dr. Jay Cohen, says, "We are truly honored to receive this prestigious award for the 9th consecutive year. I believe it is tangible evidence of our commitment and dedication to our consultants, our clients, and each other."
"Our vision is to be the one place where the finest clients and consultants come together to fulfill their common need – to link the most talented professionals to the best jobs in their industries." Dr. Cohen adds, "Our goal has always been to be the most outstanding and most trustworthy."
Hundreds of firms participated in an independent survey that measured 10 engagement categories including teamwork, trust in senior leaders, feeling valued, manager effectiveness, and compensation and benefits. The award was announced at SIA's flagship event held in Austin, Texas on February 25th-28th.
Pat Quagrello, Signature's Vice President of Recruiting says, "As head of our delivery team, I was proud when we first received this recognition nine years ago and we were nurturing our culture as a smaller company. Nine years later, to see the vision of living our values and our culture unfold at a larger scale is truly an amazing thing."
We believe the future belongs to innovators and problem-solvers. It's our job to create connections that inspire success. That's why we've spent 20+ years building strong relationships and bringing together top tech talent and forward-thinking companies. Signature Consultants joined forces with DISYS to offer a more diversified portfolio of services. Through our company's IT staffing, consulting, managed solutions and direct placement services, we deploy thousands of consultants each year to support client's tech needs across the U.S. Signature Consultants is also parent company to Hunter Hollis. Learn more at sigconsult.com.