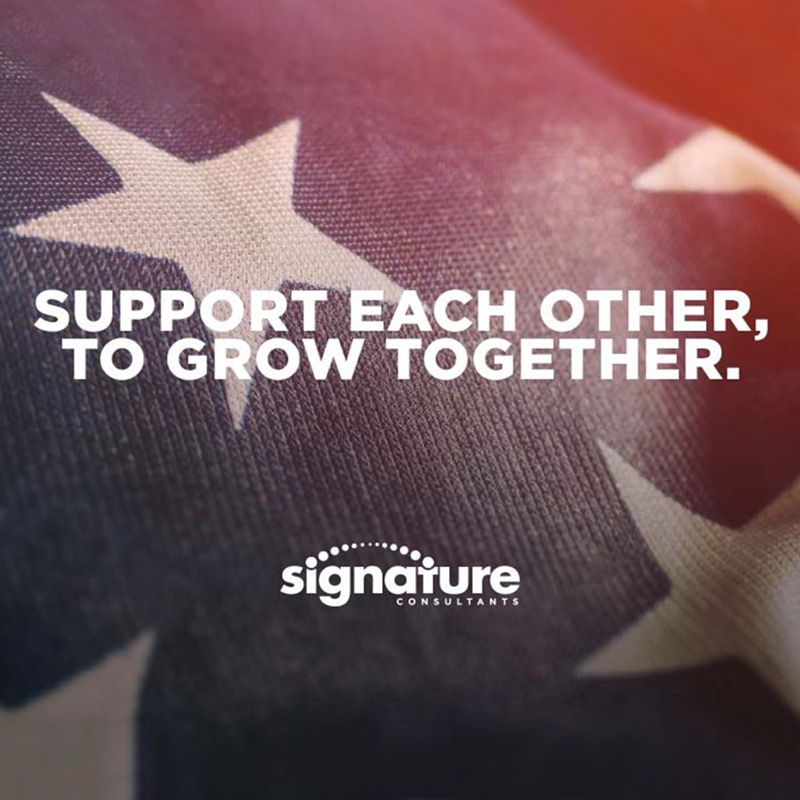 ​Each year, Signature's holiday charity campaign unites consultants, client partners, and employees around an opportunity to give. In upholding the company's commitment to "Doing the Right Thing," the campaign focuses on worthy charities that support local communities, and the company matches donations raised dollar for dollar.
For 2018-2019, the charities of choice were Wounded Warrior Project® and Direct Relief®.
Wounded Warrior Project® – Wounded Warrior Project offers programs, services, and events for wounded veterans and service members, their families, and caregivers. This includes free mental health and wellness, physical health and wellness, career and benefits counseling, and support for the most severely injured.

For Direct Relief® – Direct Relief is an international humanitarian aid organization that helps improve the health and lives of people affected by poverty or emergencies—without regard to politics or religion. With communities in the Carolinas and Florida recovering from the recent hurricane season, donors had the option to designate funds specifically towards Hurricane Michael and/or Florence relief.
Signature has become known for a culture focused on working collectively and celebrating the experience of bringing people together to reach goals, while lending a helping hand.
In past years, Signature has contributed to Make-A-Wish Foundation®, Habitat for Humanity®, Toys for Tots, One America Appeal for Hurricane Relief and Wreaths across America.
We believe the future belongs to innovators and problem-solvers. It's our job to create connections that inspire success. That's why we've spent 20+ years building strong relationships and bringing together top tech talent and forward-thinking companies. Signature Consultants joined forces with DISYS to offer a more diversified portfolio of services. Through our company's IT staffing, consulting, managed solutions and direct placement services, we deploy thousands of consultants each year to support client's tech needs across the U.S. Signature Consultants is also parent company to Hunter Hollis. Learn more at sigconsult.com.