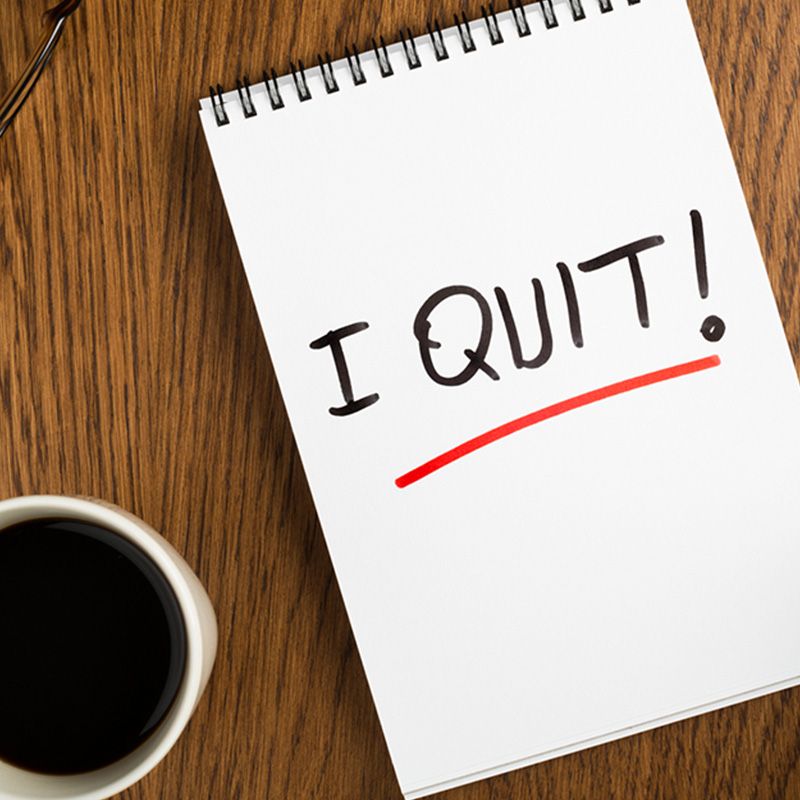 ​You've got a seemingly endless number of tasks to complete before you leave your job and very little time to do them. For that reason, it's tempting to skip the three suggestions we gave people leaving their jobs in part one of this guide. Yet as busy as you may be, you definitely won't regret spending the time on those — or the next four tips.
4. Create Training Documents
To ensure your employer isn't left in the lurch when you move on, document the processes you do on a daily, weekly, and/or monthly basis. Write step-by-step instructions, using clear and simple language, and include screenshots, pictures, and/or videos if necessary.
Try to be as explicit as possible so someone who's never executed this task or project before would be able to do it.
Then send these docs to your supervisor, asking if there's anything you left out or could flesh out.
They'll be extremely grateful for your proactive help — and when your replacement steps into the role, for the fact they don't have to figure out how you fulfilled your core responsibilities.
5. Update Your Professional Profiles
Now is the time to update your resume, personal website, LinkedIn profile, Twitter bio, Github profile, and anywhere else you've indicated your employment status. Once you begin your next job, you'll be too busy learning the ins and outs to change these details.
Make sure you also update your resume and LinkedIn with your most impressive achievements from this role. The details often slip your mind in the months and years following your departure, so get them down now while you remember specific facts and figures.
6. Remove Personal Files
Do you have anything personal on your work computer that you don't want to lose? Since many professionals take their laptops with them when they leave the office every night and end up using them at home, it's very possible you do. This might involve notes, photos, and/or emails. Transfer these files to your personal computer via flash drive or cloud storage platform like Dropbox or iCloud.
Of course, you shouldn't save any files that don't belong to you. Doing so may violate your employee guidelines — or even an NDA, if you've signed one.
7. Save Work Samples
It's always a good idea to keep work samples on hand to use in future job searches. After all, nothing demonstrates else your skills and knowledge so effectively. Before you start sending copies of your work to your personal email, make sure it's okay with your manager.
Ask, "I'd love to have a copy of (project, deliverable, report, etc.) to use as a work sample. Do you mind if I send a copy to myself?"
If they say yes, confirm their approval in an email. (Don't forget to forward this chain to your personal email!) This gives you a paper trail if anything comes up down the line. It shouldn't, but better safe than sorry.
Congratulations — you've finished the two-part series. Now you're well-prepared to leave your job on good terms.
We believe the future belongs to innovators and problem-solvers. It's our job to create connections that inspire success. That's why we've spent 20+ years building strong relationships and bringing together top tech talent and forward-thinking companies. Signature Consultants joined forces with DISYS to offer a more diversified portfolio of services. Through our company's IT staffing, consulting, managed solutions and direct placement services, we deploy thousands of consultants each year to support client's tech needs across the U.S. Signature Consultants is also parent company to Hunter Hollis. Learn more at sigconsult.com.