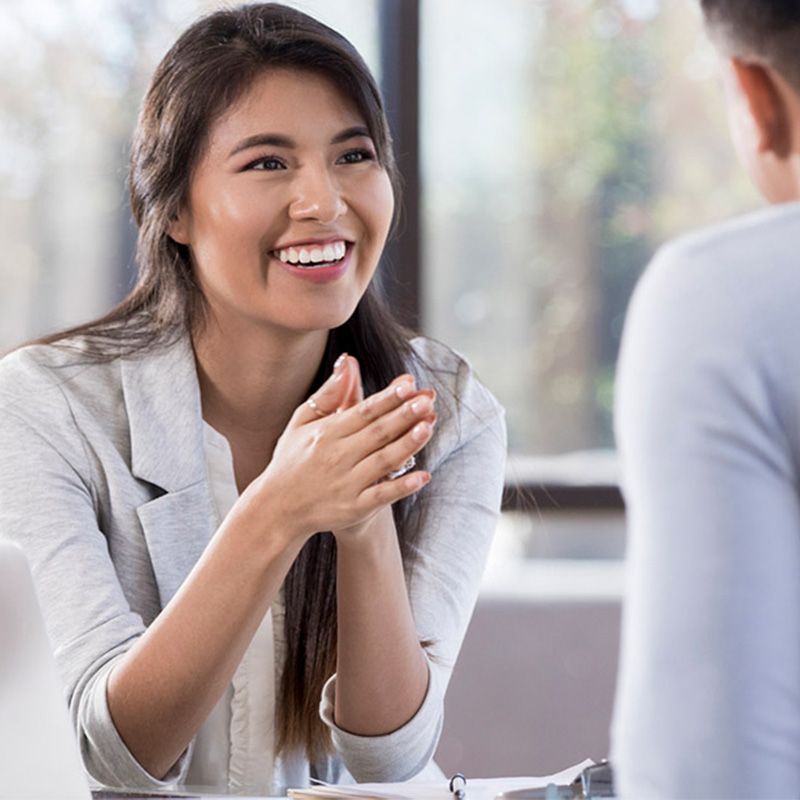 ​There's a big difference between filling a role and finding the right person for an opportunity. When you fill a role, you're buying skillsets. When you find the right talent, he or she integrates with your team in ways that raise the collective energy, like a breath of fresh air. She clicks with company values and becomes part of your mission. He brings a dimension that rounds out other personality types. And most critically of all, the right consultant is engaged because the feeling of success and contribution is mutual. When a job enriches a consultant's career and is fulfilling on both a personal and professional level, they offer far more than the skills identified in a job description. This is a person you'd love to keep around for the long run and, likewise, they'd love to stick with you.
How can you attract that perfect candidate? It begins with knowing your story.
1. Turn your job description into a story in search of a hero.
Every job has a story. When a candidate can see themselves in your story, you're on the same page, so be prepared to provide a worthy quest.
To accomplish the quest, the consultant needs to know how the role fits into the vision for the project or initiative in the context of the company's mission. For example, does the job require a behind-the-scenes person who can connect departments and streamline processes, or does it require a skilled negotiator and presenter who can spearhead a collaborative product launch?
Soft skills often go undetected on a resumé, yet they can easily make the difference in how an individual succeeds within an organization comprised of varied personas. Wouldn't it be great to discover a hero whose superpowers were an exact match to your job opportunity?
2. Assess your existing team.
Like a good book contains a cast of interesting characters, the most dynamic teams are comprised of individuals with diverse interests, backgrounds, and personalities. Great leaders often have a knack of banding together people with a like-minded focus and work ethic who also exercise widely different approaches and possess different strengths. Maybe you know your team doesn't need another extrovert and would benefit from a deep thinker who listens, processes, and circles back with considered suggestions. You may even want to create a persona to represent your ideal candidate.
3. Take time to explain your lingo.
The best job descriptions speak in a voice that's true to your culture, but don't assume that the audience knows your in-house lingo. If you use a buzzword or phrases that are shorthand in your day-to-day environment, let the candidate in on the meaning of your shorthand. Being inclusive in your communication helps the consultant feel welcomed and part of the team.
4. Focus the opportunity on what's in it for the consultant.
Sharp candidates want to know what's great about the job opportunity and what challenges they might face. They want to feel that they'll be embraced by the team and can quickly contribute. The best candidates don't strive to clock hours, but to use their talent while learning and growing. The prepared hiring manager will be able to share scenarios about their team's work ethic, creativity, and collaborative victories. Be sure to tell candidates about the resources and support available to aid them in accomplishing their assignments and highlight any opportunity for personal development. Remember that people help to make work enjoyable. Include in your conversation how the role connects to others in the organization, especially key mentors, leaders, and collaborators.
5. Streamline your requirements.
Many companies get too specific with job requirements, limiting their pool of candidates and potentially missing out on a hidden gem. Could some of your required qualifications become preferred qualifications? Consider keeping must-haves focused on the essential skills so that you don't miss out on an individual who's a great fit for your culture and who'd be thrilled to develop new abilities.
Matching skillsets is only a beginning step in finding the right person for an opportunity. When it comes to finding the right consultant for your team, much depends on how you tell your story.
In the end, talented people want to know that their superpowers are recognized, valued, and contributing to something meaningful. They need to walk away with the feeling that your work environment is a place they'll enjoy spending time, and that the opportunity will be something more than a paycheck.
We believe the future belongs to innovators and problem-solvers. It's our job to create connections that inspire success. That's why we've spent 20+ years building strong relationships and bringing together top tech talent and forward-thinking companies. Signature Consultants joined forces with DISYS to offer a more diversified portfolio of services. Through our company's IT staffing, consulting, managed solutions and direct placement services, we deploy thousands of consultants each year to support client's tech needs across the U.S. Signature Consultants is also parent company to Hunter Hollis. Learn more at sigconsult.com.