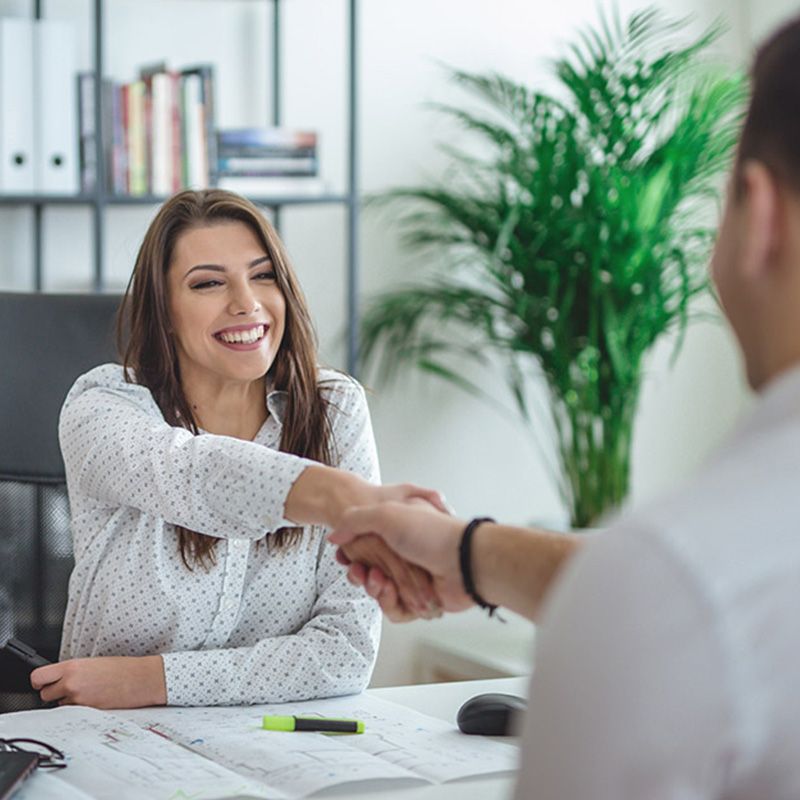 ​For most companies, success rests largely on human capital. Temporary and contingent workers have become a permanent part of a "gig economy," especially in IT, where project work and remote employees are commonplace. Staffing companies provide several approaches that support an employer's need for agility, momentum, and to stay compliant with the law.
Temporary and Contract Staffing
Staffing agencies established themselves as a vital and widespread solution for the US workforce in the 1940s, when men and women vacated positions to serve in the military during World War II. Businesses needed to fill this war-driven gap in resources and hired people through staffing agencies, largely for clerical work and to fill positions at banks and factories.
Today, employers use temporary and contract employees for a broad spectrum of jobs, from janitors to virtual customer service reps to doctors, nurses, and interim executives. This workforce may be called consultants, contract workers, interns, seasonal workers, or temps, and today's labor laws have a host of requirements around the classification of employees.
Temporary employees are hired to meet business demands, including rapid growth, seasonal fluctuation in demand for services, employee leaves or absences, and to bring on expertise and specialized skills for projects. This work can be part or full time, with the staffing company employing the talent who is assigned to the client. Wages, withholding, remitting taxes (including Social Security and unemployment), workers' compensation, and any employee benefits are duties that fall on the staffing agency.
Contract-to-Hire
Contract-to-hire arrangements give an employer time to evaluate the skills of a contractor. Meanwhile, the individual gets to demonstrate his or her skills and get a firsthand taste of the company culture. The employer has no risk in trialing the fit; they're not obligated to hire the individual at end of the contract term. This model can be a way for employers to more quickly bring talent into a company. Consultants can be contributing, learning, and earning while permanent-placement job requisitions and their approvals make their way through a corporate workflow.
Permanent Placement
Leveraging their recruiting expertise and engagement with a large base of available candidates, many staffing firms have a permanent-placement division. Companies rely on external sourcing for full-time, permanent employees to improve their odds of finding a successful candidate. The form of the contract between a search firm and client can either be a retained search agreement or a contingent search. The retained search is exclusive with the recruitment firm, and generally used by clients seeking more senior-level roles. A contingent search is non-exclusive, so only the firm that delivers the winning candidate gets compensated.
Retained search placements generally range around 30% of the total annual compensation for the position. Contingent search fees are typically lower, but can vary based on industry and degree of difficulty.
Managed Services Providers (MSP)
Larger employers (those who spend $25M in hiring contractors) sometimes turn to managed service providers (MSPs) to leverage vendor management systems (VMS) in sourcing candidates. MSPs use technology to streamline their process and communicate with selected vendors (staffing agencies) who then submit candidates who meet the criteria of a position. The MSP is a gatekeeper while the selection of candidates is done by the client's hiring manager.
Companies use MSPs to help stay current with regulations that vary across markets and to streamline and consolidate the view of their non-employee workforce.
SOW Employees
When a company has a specific challenge to address in the short-term, they may benefit from a separate workforce to tackle the initiative. SOW (Statement of Work) employees are usually professionals who bring years of experience across multiple industries. They typically ramp up quickly, provide insights and fresh perspectives that can improve results, and enjoy working with a wide degree of independence.
SOW arrangements rely on formal, legal statement-of-work documentation that drives project objectives, schedule, tasks, deliverables, payment, and expected outcomes. Unlike traditional temporary or contract employees, a company is only paying for the result, so they don't have control over the SOW employee's daily activities and progress.
In this model of sourcing talent, payment can be a fixed fee, milestone-based, or an hourly rate for professional services. With work that's performance-based, it's important to have a system for change management that documents details of changes in scope and allows for adjustments in compensation for items outside a worker's control.
SOW initiatives can be complex; employers often rely on MSPs and their automation technologies to reduce risk and avoid project failure. A successful implementation will result in the client's ability to close skill gaps with professionals needed for single projects, manage salary budgets by paying a fixed price for results, and scale the workforce up or down in the face of change.
We believe the future belongs to innovators and problem-solvers. It's our job to create connections that inspire success. That's why we've spent 20+ years building strong relationships and bringing together top tech talent and forward-thinking companies. Signature Consultants joined forces with DISYS to offer a more diversified portfolio of services. Through our company's IT staffing, consulting, managed solutions and direct placement services, we deploy thousands of consultants each year to support client's tech needs across the U.S. Signature Consultants is also parent company to Hunter Hollis. Learn more at sigconsult.com.