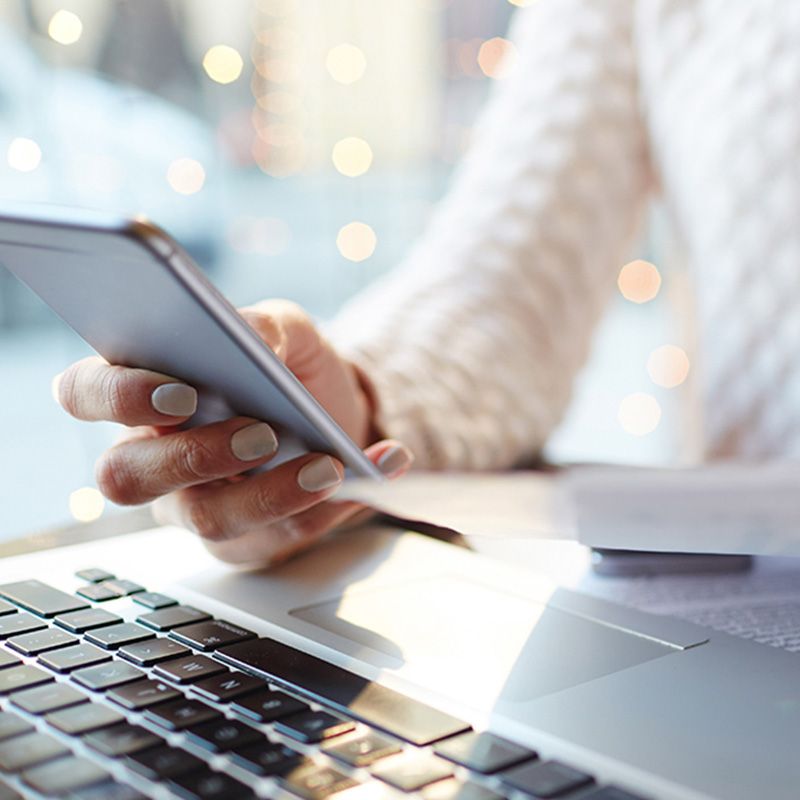 ​It's safe to say we've hit the reset button on remote working. More and more companies have embraced telework in the past decade and even prior to COVID-19, the demand for remote work was projected to increase by 30% by 2030. The coronavirus pandemic has accelerated and reshaped that trend and for many organizations, the sudden shift to the world's most massive work-from-home experiment has come with some challenges. A recent Gartner snap poll found that 91% of attending HR leaders indicated they've implemented "work from home" arrangements since the outbreak, but the biggest challenge stems from the lack of technology infrastructure and lack of comfort with the new ways of working.
An Opportunity.
There's a silver lining for business leaders across the country: to use this remote-work experiment to future-ready their workforce. While we're still in the throes of this unprecedented pandemic, the reality is that there will likely be more crises—economic, political, health-related, or others—that will test businesses in the future.
Meanwhile, this mandatory use of remote work for business continuity should indicate to all organizations that it may be time to revisit their remote-working policies and infrastructure and redesign them for broader application for "business as usual." In the future workplace, more computer programming, artificial intelligence, machine learning, robotics, and engineering jobs means that we should anticipate more workers gravitating toward telework—even more so post-pandemic.
Business and HR leaders can take advantage of this opportunity to measure the impact on employee performance and productivity, with an eye toward building the infrastructure and policies for a future of remote working and what it truly means to collaborate and improve our organizations. As businesses apply a growth mindset during this unique time, there are three factors to consider in building your future-ready workforce.
1. Crisis-proof your contingency plans.
While most organizations should already have contingency plans that specify key functions, roles, skills, and activities to keep the organization running—and which can be done remotely—a crisis may require a new approach. This pandemic is clear evidence that existing contingency plans may not have been broad enough, requiring review and modification. As leaders look to revamp these plans for the future, it's critical to analyze responsibilities, tasks, and roles to determine which work lends itself to a remote model, and, accordingly, what kind of support you'll need to offer.
For example, in the case when remote work is not possible (i.e., assembly line employees, warehouse workers, and others), consider what resources and support will be needed, such as safety measures (i.e., masks), flexible shifts or job sharing, and mental health care. In scenarios where certain roles or functions can be performed remotely but are largely done in-house during normal business operations, consider the type of guidance and support that will be required in a sudden move to teleworking, including resources for managers and employees to overcome the logistical and cultural challenges. For roles or functions where many employees may already work remotely some or all of the time, in what ways can you continue to build team collaboration, trust, and communications to drive even more productivity during a crisis?
2. Boost technology infrastructure and digital adoption.
If there's been one big lesson learned during this massive work-from-home experiment, it's the importance of technologies and tools that enable communication, collaboration, and remote work. In fact, 54% of HR leaders in Gartner's snap poll indicated that poor technology and/or infrastructure is the biggest barrier to effective remote working in their organization. While emerging technologies, cloud-based productivity platforms, and other remote work tools are increasingly common in today's work environment, this crisis sheds light on opportunities for improvement.
As businesses use this opportunity to future-ready their work and workforce, it may require a change in mindset. Many leaders believe that merely adopting newer tools or software that enable remote work will result in greater collaboration and productivity. However, one thing we've learned is that without processes and protocols in place, you risk poor adoption of the tool, frustrated or stressed employees, and ultimately a decrease in productivity. For example, a study published by McKinsey found that when social technologies are combined with strong processes, it can lead to a 20-25% increase in productivity. The right approach might include:
Building processes and protocols that govern task, project, and knowledge management, as well as communication.

Identifying and implementing tools and software that are easy to scale when needed.

Keeping tools and technologies easy to use. Consider that in a crisis, workers have little time to learn how to use multiple platforms to get their work done, so err on the side of simplicity and integration.
3. Culture is even more important in a virtual workplace.
A recent study by Walden University on remote work engagement found that remote workers experience strengthened and sustained levels of workplace engagement more when working in environments where they have a personal connection to the organization's mission and vision, and where they feel the work culture is familial. In a world of accelerated change, a company's culture, and its capacity to maintain it, is paramount. Consider that this global pandemic has made that very case—in the age of coronavirus, a company's survival largely depends on a culture that can withstand sudden disruption. So, as leaders look to the future of work, it's critical to plan for ways to maintain their culture in a remote-work landscape, keeping these factors in mind:
Communicate, communicate, and communicate some more. It's even more essential to keep employees on the same page when they're physically and mentally in different places. Plan for increased employee check-ins and feedback mechanisms to collect information about how they're feeling and what support they may need to be successful. Consider implementing a remote-work experience survey to assess employee perceptions and track them over time. Use this information to see how workers are adjusting, what they still need, and where you can create more clarity.

Maintain the water cooler. In the future, when more employees may be working from home for prolonged periods, take into account their inability to experience the usual office culture and in-person camaraderie. It will be important to build a virtual water cooler where employees get a chance to participate in casual conversations and create a lively atmosphere. This virtual community needs to be kept informal and outside of regular, formal team meetings, so workers feel comfortable speaking their minds in a safe and profound manner. Carve out some time each week to devote to fun team-building activities, such as group video games or virtual coffee breaks.

Make employees feel valued. Research and common sense both validate that when employees feel valued, they're more engaged. Although in the future workplace, managers may be unable to get out of their chairs and approach employees to convey appreciation, there are ways to maintain this effort virtually. Consider using cloud-based employee rewards or recognition systems to track and remind you to recognize your employees instantly and often. Or, try other tools such as an Outlook plugin that can make it easier to keep appreciation top of mind when responding to coworker emails. Try having team members nominate their colleagues for various awards, send a quick e-card, post victories on social walls, or create other opportunities for peer recognition. Finally, make sure all team members are aware of the tools at their fingertips.
Plan for when the new normalcy won't be new anymore.
Crises can emerge in many different forms, and they often strike without warning. Although companies have long faced financial crises and economic downturns, leaders have likely never faced a crisis quite like the COVID-19 pandemic—and now feel an urgency to be as prepared as possible for the future. Those leaders who apply a growth mindset to this crisis and look for ways to future-ready their business and workforce will be best positioned for the future. Now, we're going to have to make digital work thrive and establish new policies, tools, rules, and norms that will likely be with us for decades.
We believe the future belongs to innovators and problem-solvers. It's our job to create connections that inspire success. That's why we've spent 20+ years building strong relationships and bringing together top tech talent and forward-thinking companies. Signature Consultants joined forces with DISYS to offer a more diversified portfolio of services. Through our company's IT staffing, consulting, managed solutions and direct placement services, we deploy thousands of consultants each year to support client's tech needs across the U.S. Signature Consultants is also parent company to Hunter Hollis. Learn more at sigconsult.com.