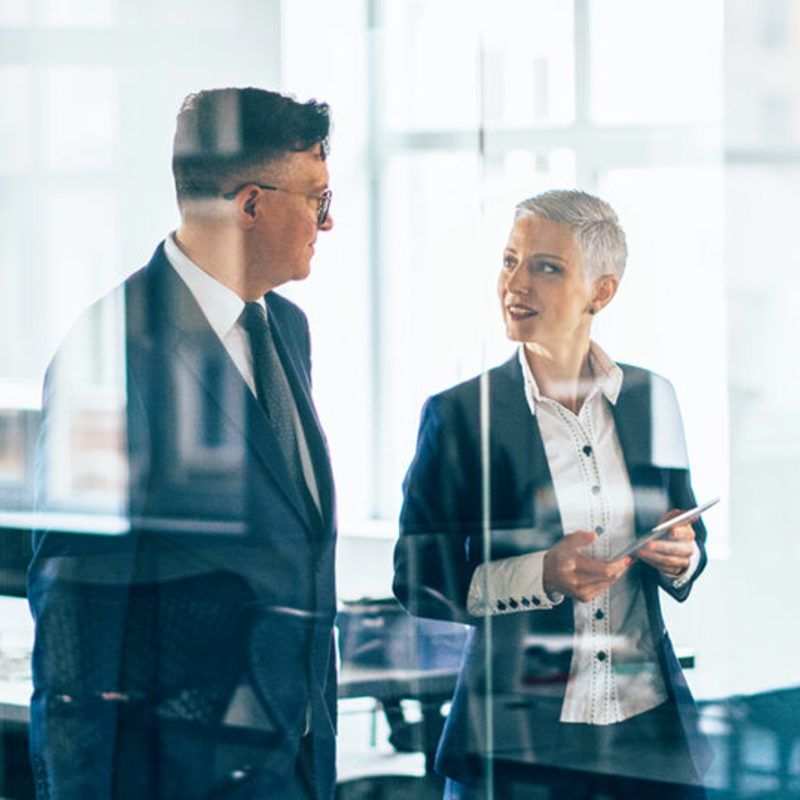 ​​Finding the right executive hire is critical for the success of a business and its stakeholders. After all, that person will be making decisions that will shape both the company's culture and financial trajectory. For private equity firms, finding the right executive for a key position can be particularly challenging, as the very best candidates are often difficult to find, require a rare mix of hard-to-find skills, and likely aren't actively looking for a new job.

At S&P private firms, the average CEO tenure is nearly 10 years, which is in sharp contrast to that of private equity firms. Operating under strict timetables of five years (or less), a PE firm's pressure to find the right fit for a portfolio company in a timely manner can be immense.
There's a lot of advice out there about what to look for in an executive hire—but what should you be looking for in an executive search firm? Selecting the right firm is where the process really begins. As a private equity firm, it's important to do your due diligence to discover whether a potential executive search firm is truly the right fit. The questions you ask should give you reassurance that the firm is laser-focused on identifying, assessing, and selecting the very best candidates for you.
The stakes are high. Hiring a poorly suited candidate for a particular role, or leaving a position open for any length of time can be costly—and for an executive hire, the loss of resources, time, and revenue can be especially so. In addition, the candidate chosen for an executive role can help a company rise to success or be a major reason for its downfall. It's critical to find the right person for the role in question—and to find the right firm to help you do so.
Consider asking the following questions when evaluating your current, or a potential, executive search partner:
"How many searches are you currently conducting?"
This question should give you a better idea of how many other clients the firm is currently working with and how much time they may (or may not) have available to focus on your company's needs. A more direct follow-up question might be, "How many searches do your consultants manage at one time?" This will give you a good read on how your particular search consultant's time will be spent. Finding a firm that only takes on a select number of clients at a time gives each client the undivided attention they deserve, and ensures that the firm isn't overextending itself and making promises it can't keep.
"What candidate search restrictions do you have based on your other searches?"
This question gives you insight into any existing candidate search restrictions that may affect your ability to find the best person. One reason for this may be that the firm is narrowly focused on a particular industry or location or niche, which limits the type and scope of searches they're able to do. Another is that they're engaging candidates in the same industry, for the same or similar roles, in the same locations, all at the same time. If there are closely related processes taking place simultaneously, it can create a conflict of interest when it comes to being dedicated to finding you the best candidate for your role.

A couple of solid questions to follow up with are, "What if the ideal candidate for my search is a part of another search you're working on?" and "What restrictions do you have around who you can, or will, approach for the role?" You want to find out whether the work your potential search firm is doing with other clients might affect or hinder your own search process, and limit your access to the best possible candidate. Be sure to ask about this so you're aware upfront of any restrictions.
"Who am I going to be working with?"
It's important to find out who will be engaging individuals, making calls, and managing your search. It takes a certain skill set and level of finesse to do this type of work, and it's important to know whether the firm will be assigning their junior-level search associates to the task of talking to the CEO of a Fortune 500 company, or someone more senior.

Finding a firm that uses seasoned professionals with many years in the business of talking to executives and understanding their needs and pain points can give you reassurance that their employees are up to the task of handling the complexity involved in executive-level conversations.
"How am I guaranteed to get the best talent?"
This open-ended question can give you insight into how the search firm operates and what they prioritize as most important to their clients. What are the considerations that go into finding you the best candidate, and do these answers raise any red flags based on the other questions above?

Your executive search firm should be engaged in all aspects of the search and hire process, from defining the search parameters to candidate integration. The firm should understand your business and unique needs and goals inside and out, resulting in a detailed job description and ideal candidate profile. Do you get the sense that your search firm will act as an extension of your organization?
Creating a relationship built on trust
Access to top executive talent requires discretion, research, planning, and persistence, and the right executive search firm can be an invaluable partner in this process. Asking these exploratory questions upfront will help spark a relationship based on mutual trust. It will also ensure that the executive search firm you're considering aligns with your values, understands your unique business and hiring needs, and is committed to taking your story to the market to engage with the best and brightest executives in your targeted talent pool.
We believe the future belongs to innovators and problem-solvers. It's our job to create connections that inspire success. That's why we've spent 20+ years building strong relationships and bringing together top tech talent and forward-thinking companies. Signature Consultants joined forces with DISYS to offer a more diversified portfolio of services. Through our company's IT staffing, consulting, managed solutions and direct placement services, we deploy thousands of consultants each year to support client's tech needs across the U.S. Signature Consultants is also parent company to Hunter Hollis. Learn more at sigconsult.com.