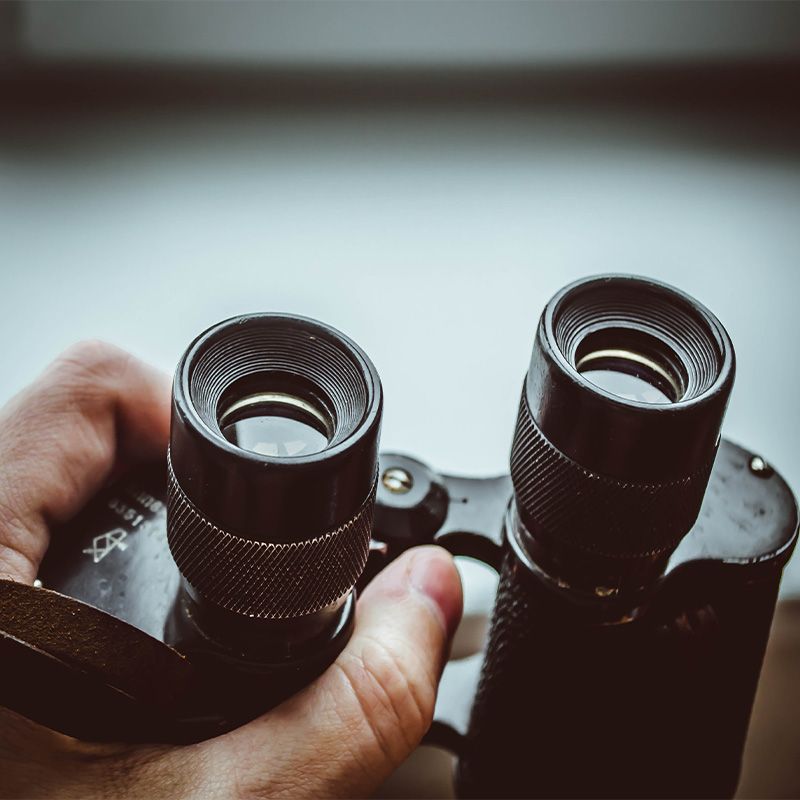 ​We acted quickly at Signature Consultants. I'm proud of that. Our business continuity plan kicked in before the scale of COVID-19 was clear. In early February, we started checking things off the list – increase Zoom licenses, order Surface Pros, reach out to clients and consultants.
But now as the immediate rush diminishes, like many in the staffing industry, we're turning our attention to longer-term effects. While anticipating the impact on business results, we also have to stay laser-focused on taking care of our people.
Last week I had the opportunity to join Brian Wallins, Research Manager at SIA, and Mahfuz Ahmed, CEO at DISYS, for a virtual Executive Forum panel on navigating this new normal. I'd love to share some highlights from that discussion and my perspective—from both a professional and emotional standpoint—on the types of decisions business leaders face now.
1. Times are hard. Protect your people.
While I don't know what's coming, I do know that I, along with my team, will continue to put my head down, work hard, and protect our core—our employees, our consultants and our clients. In times of uncertainty, what else is there to do?
From a structural and operational standpoint, survival is the first priority. Preserve your capital and divert all the expenses you can to your people. Recognizing that circumstances differ for each and every firm, if at all possible, I recommend avoiding cutting commissions and pay structures.
2. Carefully examine your cost structure
Real estate is one of the biggest fixed costs in our industry. The temptation will be to shutter offices in the future. But just because teams have adjusted to work-from-home, our industry and our people still thrive on in-person contact.
As my friend and colleague Mark Nussbaum says, it's like snow days—everyone enjoys the first few, but then you want to get back out there. We'll be a lot smarter about how we support work from home, but I think our industry should still prioritize human interaction when possible. You can start relationships digitally, but nurturing them and giving them meaning requires greater connection. For us, those meaningful relationships form the core of our culture.
3. Prioritize optimization over automation
For smaller firms, this is probably not the time to upgrade technology or layer in significant automation, which in and of itself requires thoughtful change management. Realistically, how much of the advanced functionality in your ATS or CRM are you using now? If your team always has an excuse for why they don't use the system, now's a great time to double down on training and accountability.
Investing in your people's development during times of uncertainty helps them feel more secure and recognizes their continued contributions. It shows you care. It also fosters intrapreneurship—innovation in the way you get work done on the inside to compete with forces on the outside.
4. Compromise, collaborate, communicate
During difficult times, we owe our clients and our consultants full transparency. If a client is struggling to retain their own staff, we can understand the need to reduce their contract workforce first. I wholeheartedly believe that true leaders cannot guide their teams through uncertainty without a foundation of compassion and empathy. Be there, listen to your clients and consultants.
I agree with what Mahfuz said; when talking about partnerships, you actually have to show that partnership. To me, this downturn feels a lot more collaborative and solution-focused than 2008. There's a feeling among all our stakeholders that we're in it together. Choose patience over profits, relationships over results.
5. Plan for the turnaround
Where do you want to be when this is over? We've all experienced downward pressure on pricing and upward pressure on client demands. That will continue to drive consolidation. We're all going to take a hit, but what's your path out?
As a leader, take some time to think about your priorities. What gaps in your business model did this crisis expose? Are you acting in the best interest of your team? What are you building for the future? Uncertainty creates stress and reduces appetites for risk. But it can also be a powerful motivator for reflection.
Speaking of reflection, do you have a pulse on how the culture of your company is withstanding pressures? I think it's critical to be in touch with your people so when we come out of this they feel as connected as they did on the last day they were in a physical office.
Since I can't call every single one of our employees every week, I instead host what feels like a Zoom fest with the entire company every Friday afternoon—and I love it! We see each other in our home offices across the country and I share what I've seen transpiring over the past week throughout the world and our organization. We highlight company wins so our people see good things are still happening. We share innovative ideas we're all trying. There's lots of music and I've seen a few really clever Zoom backgrounds show up! That one hour a week motivates me to keep on keeping on. My hope is that it does the same for my team. If you're not already doing something similar, I highly encourage it.
In the end, my top priority is the safety of my people. Period. And, if I'm comfortable with being uncomfortable, I can model a positive attitude even in the face of tremendous disruption. This allows me to manage my business in a way that preserves our integrity and relationships and sets an example for leaders around me. Every day we strive to do that, and I'm confident that we—and our industry—will get through this and come out stronger.
We believe the future belongs to innovators and problem-solvers. It's our job to create connections that inspire success. That's why we've spent 20+ years building strong relationships and bringing together top tech talent and forward-thinking companies. Signature Consultants joined forces with DISYS to offer a more diversified portfolio of services. Through our company's IT staffing, consulting, managed solutions and direct placement services, we deploy thousands of consultants each year to support client's tech needs across the U.S. Signature Consultants is also parent company to Hunter Hollis. Learn more at sigconsult.com.