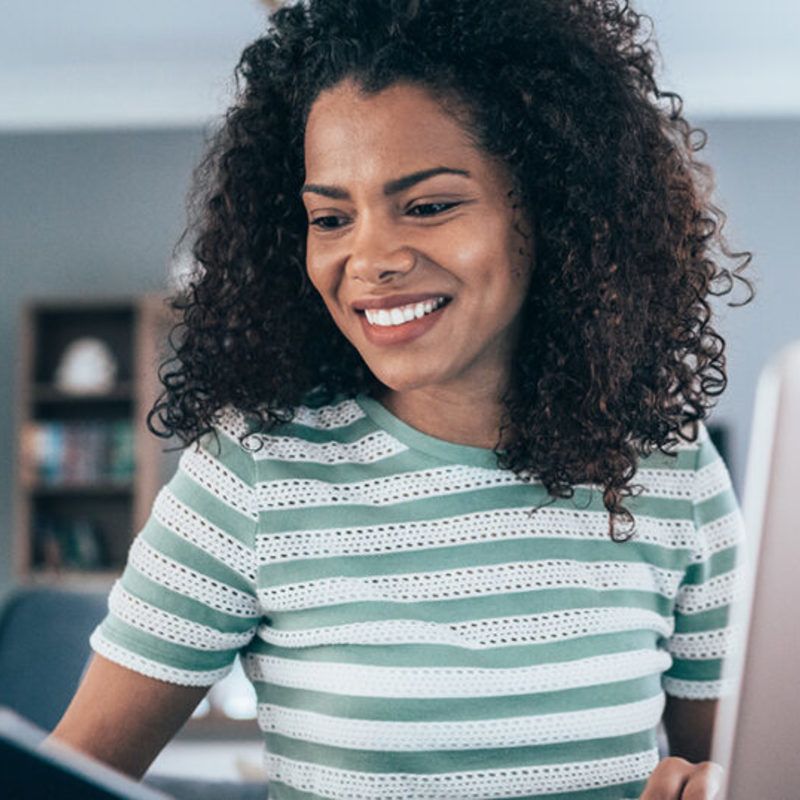 ​​It's clear that times have changed in many aspects of our working and personal lives, and that once we've gotten through the COVID-19 pandemic, there will be no going back to the way we once did things. This has even reached into the world of executive hiring, as flights, in-person meetings, and other traditional ways for candidates and prospective employers to get to know each other have all but vanished—at least for the time being.
Following, Madison Gunn's executive search experts share their insights on the current state of virtual hiring on both the candidate and client sides; what we've learned so far; and where we see the future of virtual hiring headed.
"How has hiring executives changed amid this pandemic?"
In a pre-pandemic world, the Madison Gunn search team would fly out to meet candidates to screen them and find the best-fit talent before presenting them to their clients. Now, with travel expectations diminished, the team can meet virtually with several candidates in the time it previously took to meet with just one in person. As a result, the recruiting process has been significantly accelerated, and interviewing is much more efficient. Since schedules are often wide open and business travel is at a standstill, it's not unusual for the team to interview several candidates from all over the country in one day. This shift has saved clients the time and money formerly spent on in-person meetings and travel, and made the process shorter and easier for candidates.
It's now typical to use platforms like Zoom in place of travel-intensive meetings. As a result, our search experts can find out quickly whether candidates are qualified and a good fit for the role and the company. Today the candidate-selection process, and virtual hiring as a whole, is better than it was in March 2020—and it's only improving as time goes on and we fine tune existing processes.
The ways in which we prepare a candidate for an interview are also different than in the past, since interview best practices through a computer screen vary from what candidates might be encouraged to do in person. While we still advise candidates to do the same common-sense things they'd do if they were sitting across the table from someone—including making consistent eye contact and maintaining good posture—showing their personality in under an hour can be trickier in a remote interview, and the old rules don't always apply.
"From your collective experience, how have candidates received the new process?"
Candidates who preferred a Zoom call in the past may have been an anomaly; now, using this type of platform is the norm. How we got here, like everything else related to life amid this pandemic, has changed, The switch to a virtual process has involved a period of adjustment for everyone, and some executive candidates in our network initially felt uneasy about having a video interview or meeting. That mentality has evolved over the last several months and candidates have grown more comfortable on video. Now, most candidates prefer this new process, as they no longer have to spend time traveling to an on-site location. They see the timesaving benefits of the remote hiring process, and the ease of jumping on a video call from wherever they are.
Despite the unprecedented times we're living in, the Madison Gunn team has maintained steady relationships with highly qualified executives. In fact, the typical candidate pool has grown in new ways, and we're seeing executive candidates who wouldn't normally be on the market. Due to market instability and other factors, candidates—surprisingly, a large number of whom are employed—are much more open to having conversations and entertaining new opportunities that they wouldn't have considered in the past. The risk factor for them is lower; looking into a new opportunity isn't as tricky as it used to be.
With more open and flexible schedules, and without the constraints of office life and busy travel schedules to contend with, many executive candidates have the availability to take outside job meetings and interviews with little interference. Many executives now have the flexibility to consider career moves, since they're often working alone from home versus being in an office with people listening to their calls or walking in at any moment.
"What are the benefits for companies to continue these processes virtually? Where can we still improve?"
While some clients have understandably been hesitant to hire an executive without meeting them in person, more and more firms are transitioning to at least a partially virtual process and finding many advantages to this new way of selecting candidates.
Face-to-face interviews can be difficult to get on the calendar amid a labyrinth of conflicting schedules. Conducting virtual interviews gives clients the opportunity to meet candidates sooner, which often speeds up the search process. Virtual interviews also give firms a window into a candidate's mannerisms and help them gain a sense of who a potential hire is on a personal basis. In-person meetings may put people in physical proximity, but being face to face with a potential hire through a computer screen—with the interviewer's shelf in the background filled with their favorite books, or a candidate's fort-building child just off screen—lends an extra layer of intimacy to the interview. By putting both parties on the same plane in this way, some of the stuffiness that can happen in interviews is peeled away, making way for deeper and more honest conversations.
As an executive search firm, Madison Gunn is hired to streamline and handle the interview and hiring process while finding the best candidates for our clients.With former constraints no longer in the way,the Madison Gunn team can engage with more candidates in a shorter timeframe and give clients a larger slate of qualified talent to choose from. Clients are enjoying a much faster process by virtually meeting candidates, while gaining a wider pool of candidates than they may have had in past searches.
While some clients are finding aspects of the virtual hiring process, such as relocation, to be a work in progress, they're learning to reset their expectations in order to find the candidates they really want. For instance, a 30/60/90-day plan may not look the same as it did in January 2019. A candidate also might not be ready, or able, to relocate with her family for a job. New realities call for revised plans, increased flexibility, and a sense of goodwill on both sides of the aisle.
"What search tools have you implemented to allow for a more efficient process?"
Our clients are using a variety of tools to make the virtual process as comfortable and effective as possible for all parties involved. Zoom, Microsoft teams, and GoToMeeting are just a few of these collaborative tools. Some clients are looking more closely at assessment tools, such as behavioral tests, to help fill in gaps or address particular pain points in their process, or help address aspects that are making them hesitant about moving forward in a new way.

"How do you see the hiring process evolving in the next six months?"
While it's clear that the pandemic won't last forever, it doesn't appear that the virtual nature of the current hiring process will be going away anytime soon. Many companies have already announced that their workforces will be permanently remote. Aspects of the virtual hiring process will likely be permanent, though where and in what capacity remains to be seen. In the future, some companies may identify and select areas within their organization where a virtual process would yield the best results, and keep it as a permanent fixture only within those areas. Others are planning to continue conducting as much of the process virtually as they can, leaving only the last step as an in-person interaction if necessary.
Many believe that business travel as we once knew it is a thing of the past, as companies are learning that meetings can be just as effective over video. The thought process emerging seems to be that if two parties, such as a private equity firm and an executive candidate, have a productive conversation and start to build trust, do they really need to travel to meet each other? Roughly half of calls are Zoom calls now, and firms are finding that there isn't an advantage to having a phone interview when an interview on Zoom or a similar video platform is available. The same is true for many of the in-person steps that have existed in the interview process. Many of our clients and candidates have been surprised by how they can get to know someone just as well though an online video platform as they would being in the same room with them. Meeting candidates in person has become nearly obsolete, and though that may pick up again in the future, it likely won't be nearly as frequent as it was in the past.
The feedback that the Madison Gunn team—and our clients and candidates—have received has been, for the most part, overwhelmingly positive. The majority of the executives we're engaged with are currently employed and much more open to considering outside opportunities than in the past.
We don't have a crystal ball, but we can see that hiring as we knew it is changing in many important ways, and we'll continue to provide insight as new trends emerge in this unpredictable climate.
We believe the future belongs to innovators and problem-solvers. It's our job to create connections that inspire success. That's why we've spent 20+ years building strong relationships and bringing together top tech talent and forward-thinking companies. Signature Consultants joined forces with DISYS to offer a more diversified portfolio of services. Through our company's IT staffing, consulting, managed solutions and direct placement services, we deploy thousands of consultants each year to support client's tech needs across the U.S. Signature Consultants is also parent company to Hunter Hollis. Learn more at sigconsult.com.