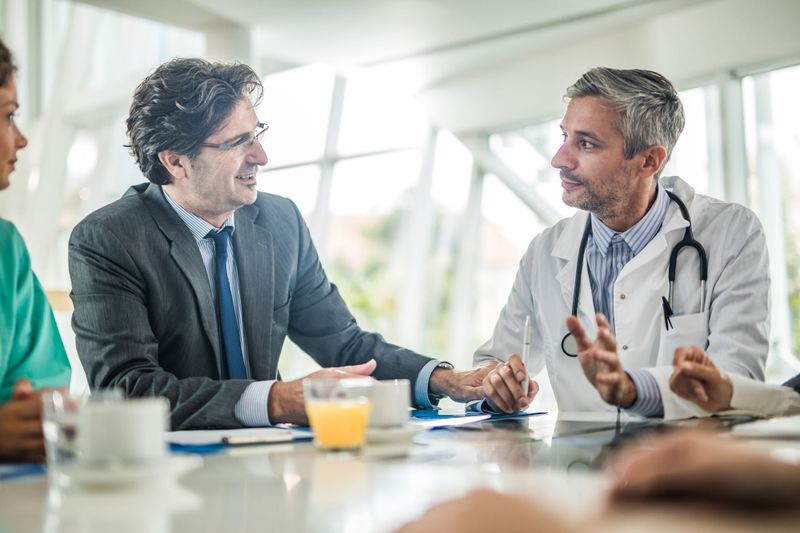 Problem
The client needed a communication team to manage renovation for a board room; the new space would enable physicians to collaborate and consult nationwide using state of the art technology.
​
Solution
Signature delivered a team of tech experts including Cisco telepresence technicians, a Network Engineer, Project Coordinator and Project Manager. The team provided by Signature managed the project from preparation and bid through build-out.
​
Outcome
The room became a benchmark for the hospital's new care facilities, enabling cancer physicians nationwide to engage in collaborative consultations. WebEx technology was deployed to bring live PACs/ Microscope/MRI imaging to the virtual consulting room.
​
Placements
Length of Contract
12 Months
Skill Sets
Cisco Telepresence Technicians
Network Engineer
Project Coordinator
Project Manager
​
Client Information
One of the nation's leading academic hospitals on the West Coast, awarded in multiple medical specialties.
​
Vertical
Healthcare
Industry
Medical Providers
Division
Information Technology
We believe the future belongs to innovators and problem-solvers. It's our job to create connections that inspire success. That's why we've spent 20+ years building strong relationships and bringing together top tech talent and forward-thinking companies. Signature Consultants joined forces with DISYS to offer a more diversified portfolio of services. Through our company's IT staffing, consulting, managed solutions and direct placement services, we deploy thousands of consultants each year to support client's tech needs across the U.S. Signature Consultants is also parent company to Hunter Hollis. Learn more at sigconsult.com.