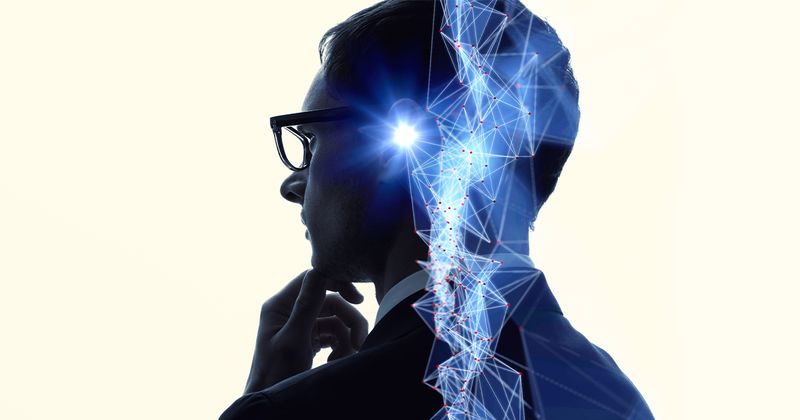 ​Life sciences companies are facing dual challenges: trying to reduce costs while improving patient outcomes. Meanwhile, pharma research and development (R&D) is a notoriously long and laborious process, often taking more than 10 years and $2.6 billion to bring a single drug to market. In fact, only five in 5,000, or 0.1%, of the drugs that begin preclinical testing ever make it to human testing, and only one becomes approved for human use.
At every step, decisions to advance or halt certain compounds are made based on experimental and historical data. "Failing fast," or terminating further development based on unsatisfactory performance, is crucial given that costs increase at every successive stage of the pipeline, particularly when human trials begin.
Enter digital transformation and the use of data analytics. With the application of modern technology in research and clinical trials, burdensome processes such as data analysis can be streamlined to save costs and time. While a move to digital is a long-term strategy—one that requires significant investment not only in equipment and services, but also in specialized and skilled talent—a successful transformation can deliver considerable improvements. According to PwC estimates, analytics can reduce development costs by at least 15% and accelerate time to approval by about six months, while substantially improving patient outcomes.
According to PwC, biopharmaceutical companies can harness the true power of their data, advanced analytics, and artificial intelligence to:
Discover new therapeutic targets and select promising compounds by leveraging advanced analytics, 3D modeling, and computer simulations.

Improve patient outcomes through the analysis of historical clinical trial data, 'omics, and real-world data to refine inclusion and exclusion criteria, identify and validate biomarkers that reliably predict outcomes, identify phenotypes that distinguish patient subpopulations, and influence treatment response.

Improve the probability of success, reduce development costs, and accelerate cycle times by optimizing clinical trial design, site selection, and patient enrollment through in-depth analysis of the historical clinical trial, site performance, and epidemiological data.

Optimize trial oversight and improve patient safety and data integrity by developing predictive models using internal, CRO and third-party vendor data to proactively identify risks to better utilize resources and reduce costs.
Improved Clinical Trial Design
Beyond the R&D process, it is largely clinical trials that drive costs higher, requiring pharma companies to reduce the complexity of these processes and the time it takes to complete them. The three-phase process typically takes six to seven years to complete. Meanwhile, delays in market launch can amount to $15 million per day in opportunity costs for a blockbuster drug. Utilizing emerging data and analysis technologies, pharma companies can improve the return on investment while delivering faster, safer treatments for diseases.
In clinical trials, failure is often caused by the inability to recruit enough eligible, appropriate patients due in part to competition among companies to recruit the same patients. As a result, 37% of clinical trials fail to reach their recruitment goals and 11% of sites fail to recruit a single patient. Historically, eligible patient recruitment is done via a manual review of physicians' patient lists—a slow and arduous process.
Today, pharma companies can leverage electronic patient hospital data and big data to help find the right patients for a given study, thereby increasing safety and cost-efficiency. With analytics and data scientists, patients can be enrolled based on sources other than doctor visits, such as social media. In fact, according to Chesapeake IRB's estimation, more than 60% of trials use preliminary online analysis to identify potential participants.
Another way to use automation and big data is to monitor clinical trials in real-time, helping to uncover safety or operational signals and avoid costly adverse events and delays. According to a McKinsey report, potential clinical trial efficiency gains include:
Dynamic sample-size estimation and other protocol changes could enable rapid responses to emerging insights from the clinical data. They also enable smaller trials of equivalent power or shorter trial times, leading to efficiency gains.

Adapting to differences in site patient-recruitment rates would allow a company to address lagging sites, bring new sites online if necessary, and increase recruiting from successful sites.

Using electronic medical records as the primary source for clinical-trial data rather than having a separate system could accelerate trials and reduce manual data entry errors.

Next-generation remote monitoring of sites enabled by real-time data access could improve management and responses to issues that arise in trials.
Talent Is a Barrier
As an increasing number of life science companies adopt automation and data analytics, there is a growing demand for data and analytical talent for roles, such as data and systems architects and engineers, database developers, and data scientists. In fact, a recent PwC survey found that 65% of biopharmaceutical participants believe that "lack of properly skilled teams" is an existing or emerging barrier to achieving expected results from digital technology initiatives.
The competition for this talent is even greater, given that many other industries, such as tech, are also vying for the same talent. Many pharma companies are challenged to secure candidates with the right technical skills, pharma knowledge, and business acumen. Particularly difficult to find are data scientists with advanced degrees and prior experience, requiring a premium to recruit and they can be hard to retain.
Alarmingly, while most organizations recognize the talent gap, only five in 10 reported changing their talent strategy to address it, according to the PwC survey. To secure data and analytics talent, pharma companies will need to develop innovative processes and partnerships to recruit, retain, and grow in-house talent.
Time to Unlock the Potential of Data
According to a PwC Digital IQ survey, 88% of biopharma participants responded that data analytics is very important to the business. Yet, only 14% believed that their data analytics capabilities were highly developed. In a study by KPMC, 29% of companies have digitalized or plan to digitalize their clinical trial processes, and 34% have already applied or plan to apply big data in R&D, production, and distribution. However, there is an urgent call for action as this still leaves a vast number of companies that are not using digitalization in clinical trial processes.
Without question, life sciences, computer science, and data science are converging. Despite the technical, cultural, and cost challenges, advanced data analytics is a strategy pharma companies can use to combat unfavorable R&D economics. Yet, the promise of big data will remain just a promise if organizations don't take steps to strategic implementation.

Learn more about our life science staffing and recruitment services.
We believe the future belongs to innovators and problem-solvers. It's our job to create connections that inspire success. That's why we've spent 20+ years building strong relationships and bringing together top tech talent and forward-thinking companies. Signature Consultants joined forces with DISYS to offer a more diversified portfolio of services. Through our company's IT staffing, consulting, managed solutions and direct placement services, we deploy thousands of consultants each year to support client's tech needs across the U.S. Signature Consultants is also parent company to Hunter Hollis. Learn more at sigconsult.com.