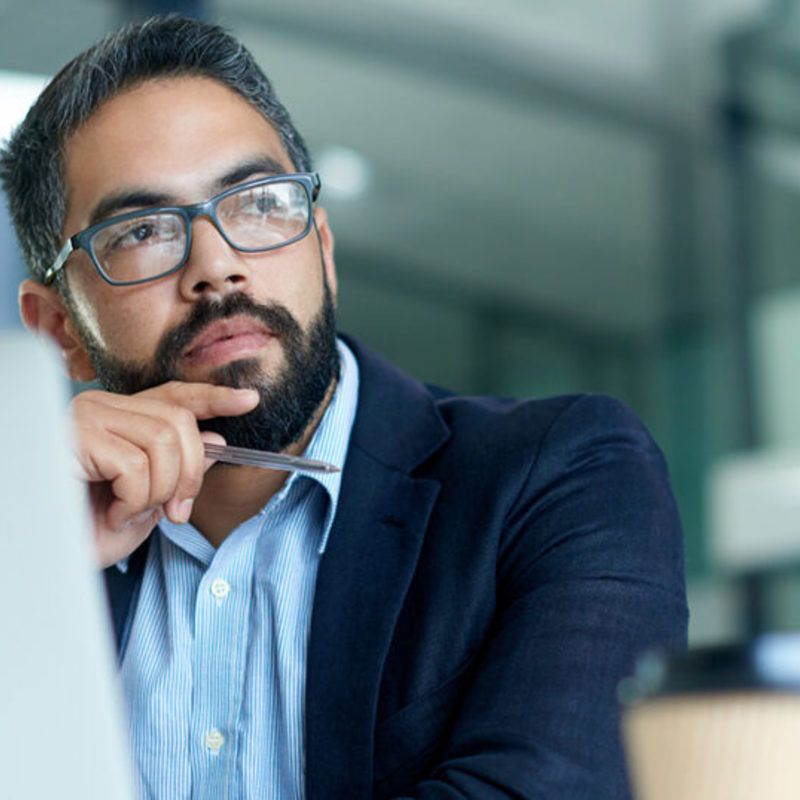 ​​At Madison Gunn, we talk a lot about interim executives in the world of C-suite talent acquisition. And we don't just talk about them—we get to know them well, we work hand in hand with them, and we help place them at private equity firms and their portfolio companies. We sing their praises often, because an interim executive is often the missing ingredient to a well-honed executive placement plan that yields the bottom-line results firms are seeking in a smooth, measured, and effective way.
We can wax poetic all day about how interim hiring can benefit your business, but we'd be getting ahead of ourselves. It's important to first understand what interim hiring means, how the process works, and how interim executives interact with your business and your people. So, we tapped into the expertise of Madison Gunn's executive search team to break down the basics of interim executives and interim hiring, and answer the questions we get most often about all things interim.
"Why would a firm hire an interim executive, and how does it work?"
A firm usually hires an interim executive to fill a critical need. The need may be sudden and unplanned, or it may be identified within a few short weeks of when the executive needs be in the seat. In some cases, an interim executive is hired to fill an immediate need until a permanent executive can be found. This gives the private equity firm the time they need to continue to qualify the position expectations and identify a permanent executive for the seat, while still managing day-to-day operational and financial duties through the interim executive.
A firm may also hire an interim executive for project-based work, without a need to bring someone on permanently thereafter. The types of projects firms hire interim executives for include pre- or post-close diligence; acquisition integration; bankruptcy or workout; assessment and analysis of existing processes and procedures to evaluate recommendations for change (this typically happens post-close as part of the integration process); and capital raising.
The process of finding and bringing on an interim executive with Madison Gunn can happen as quickly as within two to four weeks, depending on a client's specific interview process. The average interim engagement is typically for three to six months.
Madison Gunn's typical interim placement timeline
Introduction: The introduction and scoping of the position requirements and needs starts on day one, and qualified interim executive profiles are presented to a firm within 48–72 hours after the initial scoping conversation with the private equity/portfolio company.

Interview: Phone interviews follow initial introductions, with face-to-face meetings scheduled in week two. In the current climate, interviews on video platforms like Zoom have replaced both phone interviews and the traditional face-to-face meetings. These types of interviews have really helped to speed up the interview portion of the process.

Selection: Typically, an interim executive is selected and an offer goes out by or before day 15, with a target start date within that next week, contingent on successful completion of references and background checks.

Start: All things considered, an interim executive is usually up and running by or before day 21 of the hiring process.
"In today's hiring climate and economy, why is interim hiring especially beneficial for firms?"
Through interim talent, organizations gain access to executives who have the specialized expertise and knowledge to address specific business issues or events. In our current economic climate, most everything is being done virtually. In this new reality, some firms are having difficulty finding and hiring permanent executives to fill gaps and vacancies, which haven't gone away despite a shifting workplace. Hiring an interim executive gives firms an experienced resource to immediately come in and run the ship, or right the ship if needed, while the firm works on finding a permanent replacement.
Interim executives offer strong backgrounds with relevant industry and situational expertise. They tend to be more seasoned than the typical executive, and have been exposed to many types of environments and issues. Because of this, they have the flexibility and adaptability to jump in and provide value right away, with little to no guidance. An interim executive is able to quickly analyze the current state of the organization, address areas for improvement, and help the organization make decisions on when and how to handle the hiring process for the permanent role. Their input in this process is impactful because they offer a unique, industry-agnostic perspective of the gaps that exist and the skills necessary for their permanent replacement.
"What is one thing many firms may not realize about interim executives?"
One little-known benefit of interim hiring is that at Madison Gunn, we mitigate the risks a firm must take on with this additional resource. The interim executive is a W-2 employee of our company, and we handle the particulars, including background and reference checks for our clients, so they can focus on their business and their people, minus the HR and legal particulars.
Another understated benefit of interim executives is their ability to quickly make an impact on a business's bottom line. Hiring a proven executive with a wide range of expertise to tackle immediate business issues or navigate sudden business events has a tangible return on investment. Not only will the interim hire directly impact the areas they were specifically engaged to address, they also will typically add a wake of operational and process improvements to the client organization as a whole. This not only sets their successor up for success, but also has a ripple effect of improving morale and operations in other areas of the business.
Interim executives are, by design, often very different from an executive a firm would consider or choose for the permanent role. However, since businesses often start seeing positive changes almost immediately, their interim executives sometimes end up becoming a permanent hire. Many interim executives are open to long-term positions if the right fit comes along, and our clients end up converting their interim executives to permanent, full-time positions about 30 percent of the time.
"Have you seen more firms gravitate toward interim hiring? If so, why do you think that is?"
Many private equity firms that haven't used interim executives in the past are now opening up to the idea. As the economy shifts, the need for interim resources is rising along with it. This is particularly true for restructuring, workout or bankruptcy, fundraising, and turnaround-type work. While interim executive placement has gained momentum, particularly as firms understand how interim hires can address the challenges of a changing workforce, the use of interim hires still has significant potential to increase.
For many firms, a lack of understanding of what it means to hire an interim executive is a major barrier to considering hiring them. By choosing an interim executive rather than a consulting firm, the private equity firm is getting someone who's been an executive—they aren't there simply to provide guidance and advice (although they do this, too). They're ready to roll up their sleeves and make a real, direct impact in their role from day one. As true executives, interim resources have already owned and solved many of the issues that firms are facing, and can jump in and be contributors from day one. Once firms recognize these major benefits, they're much more confident about incorporating interim hires into their plans.
"Do many staffing firms offer the flexibility of offering interim and permanent resources?"
No, it's very rare that a staffing firm will do both. In Madison Gunn's collective experience, very few firms offer both of these services, and even fewer offer interim and permanent resources with the same senior-level team working on each service offering. Most executive placement firms that do search don't provide access to interim executives, and most firms that provide interim executives don't offer search capabilities.
Having the ability to provide both services to our clients means that we can have a closer partnership with them and work together to decide on the best direction for their particular situation. In many cases, clients who need us to conduct a retained executive search also have an immediate need to have someone "in the seat"—in this case, our hybrid method of placement is very effective. We ensure that the interim executive is involved in the vetting of the permanent executive slate, which results in a notable improvement in the candidate selection process.
As most searches for retained executives typically take up to six months, having an executive vacancy can cause firms to suffer large costs, while having access to an interim resource while the retained search is being performed will likely result in a significant opportunity gain.
At Madison Gunn, we're always trying to stay one step ahead of our clients' needs, so we have an active and readily available network of interim executives with private equity expertise across a variety of industry verticals. We can effectively put "boots on the ground" within a few days of the scoping discussion.
In a hiring environment that's seemingly changing by the day, it's a smart move for private equity firms to have the option of bringing an interim executive into the fold at a moment's notice.
If you're interested in learning more about whether interim may be the right fit for your firm, contact us today.
We believe the future belongs to innovators and problem-solvers. It's our job to create connections that inspire success. That's why we've spent 20+ years building strong relationships and bringing together top tech talent and forward-thinking companies. Signature Consultants joined forces with DISYS to offer a more diversified portfolio of services. Through our company's IT staffing, consulting, managed solutions and direct placement services, we deploy thousands of consultants each year to support client's tech needs across the U.S. Signature Consultants is also parent company to Hunter Hollis. Learn more at sigconsult.com.