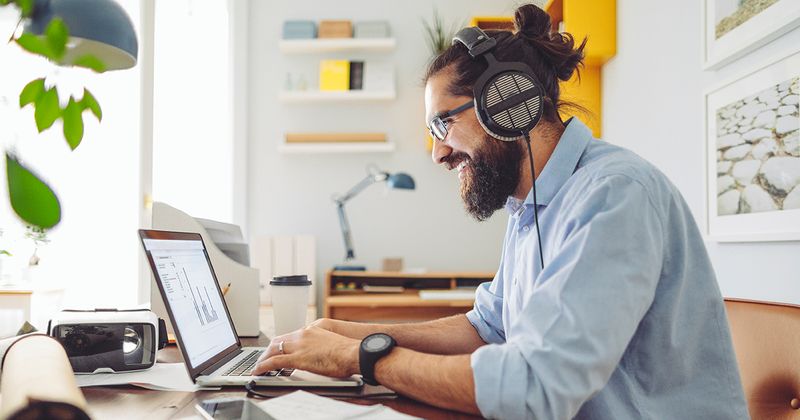 ​As IT staffing leaders plan for 2021, certain tech skills are at the top of their wish list, including AI and automation skills, cybersecurity skills for the Cloud, blockchain, and machine learning. While some of 2020's in-demand tech skills will remain the same for 2021, Coursera CEO Leah Belsky predicts that who is learning these tech skills and how they're using them will significantly shift. "As companies navigate accelerated digital transformation caused by the pandemic, we will see an increased emphasis on driving technology and data science literacy across the entire organization, not just technical teams," she said.
An Increased Call for Soft Skills in IT
This shift is a key part of the increased need for soft skills in the IT field: As AI becomes more mainstream, organizations are seeking IT professionals who demonstrate the soft skills needed to effectively implement, integrate, and drive understanding of new technologies across the company. In fact, in a survey of 1,250 HR and line of business executives by consulting firm West Monroe Partners, 66 percent say they've rejected an otherwise qualified candidate for an IT role because of deficient soft skills.
Living through a pandemic has also shaken up organizations, project queues, and routines everywhere — and employers are adapting to recruit technology candidates in a largely remote workplace. We'll likely see a likely hybrid of remote and "traditional" workspaces in the future. With this new mashup of work styles, soft skills are needed to maintain equilibrium and support continuously evolving workplaces. Soft skills can often be the lifeblood of an organization, particularly in times of uncertainty and this type of emotional intelligence needs to start at the top.
Soft Skills: What Are They?
The easiest way to define soft skills may be to call them people skills or "human skills"—as Claude Silver, Chief Heart Officer of VaynerMedia, has done. Soft skills, by Wikipedia's definition, are "a combination of people skills, social skills, communication skills, character or personality traits, attitudes, career attributes, social intelligence and emotional intelligence quotients, among others."
In other words, soft skills are everythingotherthan hard skills needed to succeed in one's role and larger workplace environment. Soft skills define how effectively people interact with one another, how well they are able to navigate their environment and manage their work, and how successful they are at solving problems. Soft skills are about the way in which employees complete concrete tasks, which requires collaboration, critical thinking, and problem-solving abilities. Though they complement hard skills, these are skills that can't necessarily be earned through a certification or degree. Despite this, soft skills are arguably just as, if not more, important than their hard-skill counterparts. In fact, according to market research company Technavio, the soft skills training market is poised to grow by $14.9 billion during 2020-2024. While leaders must set the example, the soft skills important in today's IT environments need to be present at all levels within an organization for everyone to collaboratively complete projects, pull through important initiatives, and get up to speed on new technologies.
Communication

Collaboration

Curiosity

Critical thinking

Empathy

Agility

Adaptability

Time Management
How to Emphasize Your Soft Skills for a 2021 Workplace
Although soft skills are increasingly in demand in IT environments, they're also sorely lacking in many areas. To stand apart when seeking a job, adding value to your role, or advancing your career, consider which soft skills you already have, and find ways to build on ones you haven't yet established.
Consider what you've learned.
Make a list of new initiatives or experiences you've been involved in this past year. Which transferrable soft skills have you gained as a result? Be as specific as possible, and write down measurable results. New experiences are shaping us in ways we may never have anticipated just months ago, and opportunities for employees have emerged out of necessity. Include projects you have taken on during the pandemic that weren't within your usual duties, either on the job or outside of work. If you were unemployed at any point during the year, how did you fill your time? What did you learn, and how did you grow? You'll likely surprise yourself with the depth of soft skills you've gained.
Take the opportunity to tune up your soft skills.
Although soft skills aren't necessarily obtained through formal education, that doesn't mean you can't beef up your communication style, organization skills, or time management know-how through online courses. The pandemic has created a huge demand for online learning, as people seek to boost their skills, whether to find a job or because they simply want to learn something new. LinkedIn reports that its 20 most popular online courses include those on subjects like time management and working remotely, which makes sense as workers look for ways to ease the transition to a new way of working. Refreshing your routine or taking courses through sites like Coursera, Udemy, or LinkedIn Learning may also help you gain both technical and soft skills. Check out sites like Coursera,
Once you have identified your most marketable soft skills through these methods, it's important to add them to your professional online profiles and emphasize them on your resume, in your interviews, and throughout the hiring process. Plan out how you will exhibit these in your day-to-day responsibilities, and be prepared to discuss your ideas. If you are currently employed, brainstorm specific ways in which you'll apply your soft skills to your day-to-day role in new ways, and hold yourself accountable. Although soft skills have long been valuable for success, perhaps it "took a pandemic to prioritize them, as Annie Lim, VP of People at Lever, says. Either way, they've been pushed to the forefront—and IT workers with demonstrated soft skills will gain an edge in the hiring process and on the job in 2021 and beyond.
We believe the future belongs to innovators and problem-solvers. It's our job to create connections that inspire success. That's why we've spent 20+ years building strong relationships and bringing together top tech talent and forward-thinking companies. Signature Consultants joined forces with DISYS to offer a more diversified portfolio of services. Through our company's IT staffing, consulting, managed solutions and direct placement services, we deploy thousands of consultants each year to support client's tech needs across the U.S. Signature Consultants is also parent company to Hunter Hollis. Learn more at sigconsult.com.