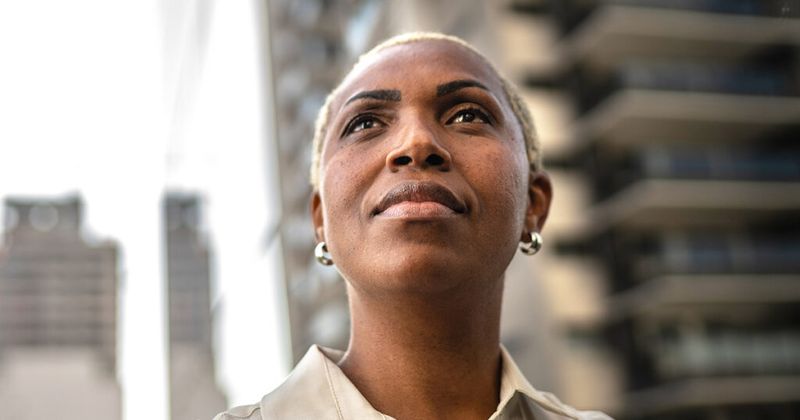 ​In April 2020, at the height of the COVID-19 outbreak, Gartner conducted a survey of heads of diversity, equity, and inclusion (DEI), and 69 percent said they were prioritizing the advancement of underrepresented talent. At the close of 2020, however, in a separate Gartner survey of HR leaders, 88 percent reported feeling that their organization had not been effective at increasing diverse representation.
Despite prioritizing DEI throughout 2020, many organizations are starting off the new year feeling like they came up short in advancing underrepresented communities in the workplace. Others aren't sure where to start. In either case, there's still work to be done.
To continue the critically important conversation of DEI, while also providing prescriptive, actionable steps to take in the coming months and years, Signature Consultants, in partnership with Black Women in Science and Engineering (BWISE), Chicago Tech Academy and i.c.stars, recently sponsored a virtual series with ARA: Allyship, Advocacy and Taking Action.
In the final installment of the series, Candace Whitaker, Signature Consultants' CHRO & counsel, set the stage of the webinar by saying, "Invisibility isn't something that we can educate ourselves out of, that we can earn our way out of, or even achieve our way out of." As advocates of underrepresented communities in the workplace, Candace emphasized the importance of not only shining a light on the topic, but also of focusing efforts on removing the societal blinders and systems that limit these communities in the first place. In the interim, Candace said, "I believe the greatest gift that we can share with invisible talent is these three words: I see you."
Continuing the Conversation: DEI Terms to Know
DEI is not a new topic, especially among human resources, talent acquisition, and staffing professionals, but coming out of 2020 there are important terms and conversations to tune into in order to successfully continue the advancement of underrepresented communities in the workplace.
Many of the terms aren't new, but rather have gained special or additional meaning from the monumental year that just ended; these concepts will undoubtedly influence future DEI programs for years to come.
Intersectionality
During the webinar, Michelle Bess, Vice President of Talent and DE&I at OppLoans, introduced this important term, which was originally coined in 1989 by Kimberlé Crenshaw, an American law professor. In short, intersectionality is a framework designed to contextualize discrimination and privilege. It takes into account overlapping identities and experiences in order to understand the complexity of prejudices certain people or groups of people face. For more on intersectionality, we recommend this Ted Talk: Kimberlé Crenshaw: The urgency of intersectionality.
Equity vs. Equality
The old adage that a picture is worth a thousand words couldn't be truer, especially when it comes to articulating the differences between equity and equality. For context, we recommend checking out this image and short article, What's the Difference Between Equity and Equality?. In short, while both equity and equality promote fairness and opportunity for all, equality achieves this by treating everyone the same. Equity, on the other hand, focuses on identifying and understanding the unique needs of people and creating fairness and opportunity by treating people differently based on those needs. To "even the playing field"—or, in the case of the image, to provide the same vantage point—is to first understand the inherent differences and compensate for those accordingly.
Woke Washing
In the wake of the headlining racial injustices last year, many organizations were quick to issue statements, memos, and other forms of communication declaring their activism—but they did so without taking any actual action, and this is when the term woke washing reemerged. Woke washing is when a corporation, institution, or individual says or does something that signals their advocacy for a marginalized cause, but also continues to cause harm to vulnerable communities (www.wokewashing.com). A company's DEI program must be more than marketing lip service or a hallow policy. Ultimately, it needs to be authentic and incorporated into how people interact and conduct themselves on a daily basis. For more on this, we recommend this Harvard Business Review article, "Woke-Washing Your Company Won't Cut It."
Resume Redaction
Joe Thurman, CEO of interviewIA and one of the webinar panelists, talked about how "like hire like," meaning that people tend to hire people who are like them, and explained why it's important that DEI education and policies start first with recruiters and hiring managers, who play a critical role in who is selected for an interview and ultimately who is chosen for employment. To increase DEI and decrease unconscious bias, some organizations have taken to resume redaction, or the editing of identifying information, including name, educational institutions, previous employers, and the like, from candidate resumes. TalVista is one of the premier platforms providing resume redaction. To learn more about resume redaction and their services, go to www.talvista.com/redacted-resume-reviews.
As reiterated during the webinar, DEI cannot be completed solely through yearly training. It's not a box to be checked. Rather, entire systems, thought processes, and policies need to change for there to be any real change for historically invisible talent.
3 Steps to Advance Underrepresented Communities in the Workplace
Candace described invisibility as "one of the most painful human experiences." While society grapples with racism, sexism, and the limitations of underrepresented communities, within the workplace there are actionable steps every organization can take now to increase DEI, including:
Hire for potential, not experience

Conduct a pay equity analysis

Train and develop talent, build systems and measure change
For more context on these steps, listen to the full recording of the webinar: Part 5: Shining the Light on Invisible Talent. To access the complete five-part series, go to: Allyship, Advocacy and Taking Action.
We believe the future belongs to innovators and problem-solvers. It's our job to create connections that inspire success. That's why we've spent 20+ years building strong relationships and bringing together top tech talent and forward-thinking companies. Signature Consultants joined forces with DISYS to offer a more diversified portfolio of services. Through our company's IT staffing, consulting, managed solutions and direct placement services, we deploy thousands of consultants each year to support client's tech needs across the U.S. Signature Consultants is also parent company to Hunter Hollis. Learn more at sigconsult.com.