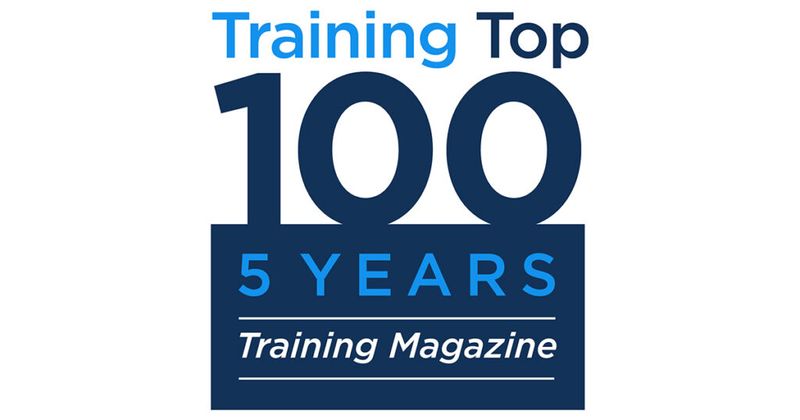 ​Signature's Training and Development program makes Training Magazine's Training Top 100 list for the fifth consecutive year
At Signature, growth isn't just a mindset, it's our way of life. Founder and CEO Dr. Jay Cohen has made training a priority since Signature was founded in 1997, making learning and professional development part of our DNA. Today, Signature's Training and Development (T&D) team facilitates opportunities for growth at all levels, and Dr. Jay continues to make training and mentorship a part of his regular meetings and interactions with the teams.
We believe that our focus on the development and advancement of our teams has allowed us to attract and retain the top talent we have. This focus is woven into the Signature culture and is a key feature of how we differentiate our services. We have continued to evolve our program over the years to make working at Signature rewarding every day. We are honored that the emphasis we have placed on learning and development has earned us a top spot on Training magazine's Training Top 100 list for the fifth year in a row.
The Value in Providing Ongoing Training and Development Opportunities
There are endless benefits to providing training, but here are four things we value in our program:
Culture – Training is a wonderful way to invest in your people. Not only does it increase retention and job satisfaction, but it creates a culture of continuous learning and development, which we find to be extremely important. Instead of fostering a fear-based culture when it comes to internal movement, leaders here are encouraged to promote and advance their people, knowing that they will be supported with new talent and that ultimately the success of those around them means success for them too.

Expertise – We see training as a responsibility to our people, both internal and external. Not only do our employees benefit from ongoing training as the industry evolves, but our clients can expect a level of knowledge and understanding that continuously develops and is sharpened through our training curriculum.

Mobility – Career mapping and advancement come standard at Signature. Understanding strengths and passions creates opportunities for people to move up and around. This enables agility, resilience and responsiveness, all of which are especially important during these unprecedented times. Good training programs create a natural feeder program for the whole organization; as people are promoted, opportunities open up for the next generation of leaders.

Happiness – When people are invested in and given opportunities, they tend to be happier. Happier people are often more productive. Additional benefits include loyalty, hard work and diligence.
About Signature Consultants' Training Program
Our T&D team works hard to enable growth and continuous development through a well-tested and robust training program. Our proprietary curriculum is always being added to, but these are some of the elements of our standard program:
Associate Recruiter Training: Built to equip new team members with the fundamentals of an introductory role at Signature.

Recruiter Development: Sets the path for a senior recruiter role; there is heavy mentorship, job shadowing and knowledge sharing, including with fellow senior recruiters and account managers.

Recruiter-To-Sales Training: A cross-training program to share the fundamentals of an account management role. Goal: To make the transition from recruiting to sales seamless.

Leadership Development:

An ongoing professional development program to equip Signature leaders with the skills they need to be successful – from training to become a team lead, to trainings on how to manage others and run effective meetings (internally and externally). This segment of the Signature training program is how we continuously groom great leaders.
Our culture was founded on treating people well and is built to support our team members – both in their current roles and in their journeys toward achieving their personal and professional goals. Whether someone is just getting their start in staffing or is looking to take the lead, our training program was built to help people work better and smarter. We are proud of our T&D team for their ongoing efforts in helping our teams work better and smarter and reach their goals, and we are especially honored to have these efforts recognized on the Training Top 100 list again this year.
—–
The Training Top 100 ranking is based on myriad benchmarking statistics and several qualitative and quantitative factors, including total training budget, percentage of payroll, scope of training programs provided, detailed formal and informal training programs, training linked to business goals and results, and the Kirkpatrick model of training evaluation. To learn more about the award and to view the complete list of the 2021 Training Top 100, go to www.trainingmag.com/top100.
We believe the future belongs to innovators and problem-solvers. It's our job to create connections that inspire success. That's why we've spent 20+ years building strong relationships and bringing together top tech talent and forward-thinking companies. Signature Consultants joined forces with DISYS to offer a more diversified portfolio of services. Through our company's IT staffing, consulting, managed solutions and direct placement services, we deploy thousands of consultants each year to support client's tech needs across the U.S. Signature Consultants is also parent company to Hunter Hollis. Learn more at sigconsult.com.