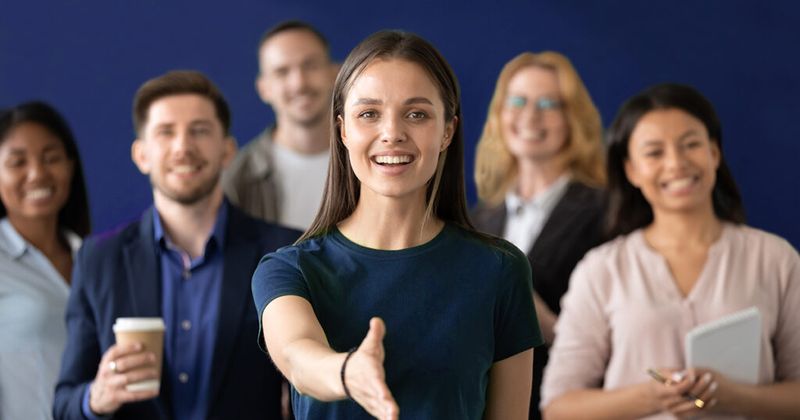 ​Hiring in 2020 proved to be a challenge in many ways. Companies were asked to do more with fewer resources; employees took on additional duties outside their traditional roles; and in the wake of virtual interviews and stretched-too-thin hiring managers, hiring has become more complex. Gaining the expertise, support and guidance of staffing experts is no longer a nice-to-have—it's an essential element of not only surviving, but thriving, in a world grappling with unexplored hiring terrain.
As we progress into 2021, companies will need to adapt their workforce structures to accommodate changing hiring needs and foster organizational growth in new ways. These changes, in turn, require support and advice from seasoned experts who understand how to fill companies' emerging skill gaps with the most qualified talent in light of a shifting hiring and organizational landscape. The right staffing firm can be instrumental in finding and managing the best candidates in the market.
The Misunderstood Role of Staffing Firms
One of the biggest misconceptions employers have about working with staffing firms is that they only handle temp work. Since the technology boom of the 1990s, however, the work of staffing firms has shifted along with the market to include a wider scope of services. At Signature, for example, we offer contract, contract-to-hire, permanent placements, managed staffing, and contingent SOW to our clients. We believe that our more than 20 years of experience connecting clients with the top IT talent, along with the four characteristics below, are key to connecting Fortune 500 and high-tech companies with the best IT talent as we navigate 2021's changing landscape together.
1. The Power of a Dedicated Team
Often, companies are forced to work with a large number of people at a staffing firm, and the whole process ends up feeling transactional. It's no wonder, then, that some companies are turned off from working with staffing firms to source the best team. And it's one reason why at Signature, our small, dedicated teams work so hard to establish mutual trust with clients and consultants over time. Finding great people to join your team and help you reach new milestones should be anything but transactional: it's about relationships. We believe that building a trusting partnership with candidates and clients results in the best possible experience for both parties—from before a match is even made, through the entire contract, and beyond.
At Signature, clients work directly with a dedicated account manager as their single point of contact, while a recruiter and small team of experts work alongside the account manager during every step of the hiring process to understand the client's needs and select the best possible talent. This proactive process gives our team the robust communication and transparency that enables them to stay ahead of clients' hiring needs, while also keeping a pulse on our consultants' current employment status and specific fit for a role.
Our team's expertise shines in the way we match our candidates and clients. Account managers have an extensive variety of skill sets at their fingertips, and can home in on very specific qualifications and backgrounds to find clients the best available talent. Sometimes, focusing on particular tools, technologies, or experiences is the most vital. At other times, soft skills are the most important element for a particular role. Either way, account managers are able to quickly and expertly match the best talent on the market with a client's specific need.
2. An End-to-End Partnership Style
Some staffing firms are still very limited in the scope of their services. It's inefficient, and often frustrating, for companies to have to outsource the various aspects of hiring to multiple partners due to a staffing firm's logistical constraints.
At Signature, we take care of the full spectrum of logistics for clients. This eliminates the need for clients to piecemeal the different parts of the hiring process and enables them to focus on their business. From the beginning of an engagement, the dedicated service management team handles all screening, interviewing, selection, onboarding, and training of consultants, setting both parties up for success by ensuring a skill fit with the project and a culture fit with the organization. Ongoing consultant management provided by our Consultant Care team helps maintain consultant productivity as the needs or scope of a project change, and provides a major time savings to the client.
Whether an organization is hiring for one-off contract positions, conducting bulk hiring, or hiring for contract-to-permanent roles, our team is available as a steady source of support. For companies with bulk recruiting needs—whether they're quickly ramping up teams, starting up new departments, or opening additional facilities—accessing Signature's resources and services can give them a big advantage. Our efficient and highly responsive process helps clients hire large numbers of workers within aggressive time-frames, and often under budget.
3. Making it Personal
Many employers believe that working with a staffing firm is impersonal and transactional. And while the industry can be this way, it shouldn't be. We believe that a staffing firm should help you effectively and efficiently find the right candidate for your role, and that relationships built on trust are necessary for this to happen. Strong communication, honest conversations, and stark transparency are key elements for building this trust.
We're well aware that some of the most talented candidates on the market are only interested in long-term engagements. This is a major reason we work so hard to develop strong and lasting candidate relationships; when clients come to us with contract-to-hire or direct-hire needs, we're more than ready. In fact, long before our clients come to us with a hiring need, it's likely that our team already has a relationship with the perfect candidate in our existing network for months, or perhaps even years.
Our recruiters and account managers are extremely high-touch, which helps them build quality relationships while also staying one step ahead of candidate and client needs. They're not only in frequent contact with the best candidates on the market, but also with one another internally so they can determine clients' most likely upcoming needs. With this knowledge, our teams are able to build a steady pipeline of available consultants within the major skill sets our clients seek. For the client, this means hiring managers will have resumes of pre-qualified consultant candidates in their inboxes within a few days (or sometimes hours) of a new hiring need.
After a consultant is placed with a client, their recruiter reaches out to the active consultant on a weekly basis to check on the progress and success of the assignment. The relationship doesn't end with a candidate engagement—often, it's just beginning.
4. Guidance through the Virtual-Hiring Process
Being virtual has erased geographic limitations that existed in an in-person hiring environment and widened the talent pool, while also significantly speeding up time to hire. Many of our clients have been hiring remote workers for years, enabling us to define and polish our virtual hiring process well before remote work became a necessary reality.
Since the virtual hiring process is understandably still new and uncomfortable for many, working with a staffing firm that can confidently lead clients and candidates through the process is key to success as we move into the future. We believe in providing transparency and communication at every step. We meet clients and candidates where they are, sharing the knowledge and best practices we've gained over time to ensure a great experience on both sides. This extends to onboarding, where we guide consultants through the process and make sure all necessary tasks are completed, including drug tests, fingerprint scans, and background checks.
Looking Ahead with Confidence
With uncertainty in the job market ahead, there's never been a better time to partner with a staffing firm that has your back. Because we've taken the time to understand our consultants' biggest strengths and areas of potential development, we're able to seamlessly handle a moving target of client and market needs. Our team helps clients and consultants rise above tough times with consistent communication, support, and expertise. Our consultants hear from their recruiter every single week, and hiring managers hear from their account manager at least once a month—and more as needed—to make sure things are going smoothly and they have the support they need. Despite a fast-changing hiring environment, the Signature team's commitment to prioritize genuine relationships and engage top IT talent is one thing our clients can continue to count on in the weeks and months ahead.
We believe the future belongs to innovators and problem-solvers. It's our job to create connections that inspire success. That's why we've spent 20+ years building strong relationships and bringing together top tech talent and forward-thinking companies. Signature Consultants joined forces with DISYS to offer a more diversified portfolio of services. Through our company's IT staffing, consulting, managed solutions and direct placement services, we deploy thousands of consultants each year to support client's tech needs across the U.S. Signature Consultants is also parent company to Hunter Hollis. Learn more at sigconsult.com.