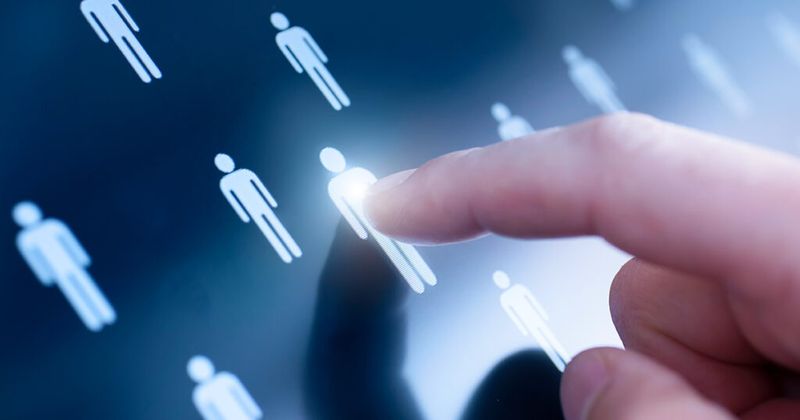 ​As a job seeker, there are many paths you can take in your job search journey. One of the best ways to find a job—not just any job, but the right job—is to partner with a recruiter. If you haven't used a recruiter in the past, or if you've had a less-than-stellar experience, you may be understandably hesitant to use one in your next job search. But take heart: a good, high-quality recruiter will never make you feel like a number, and will not only help you once, but will remain with you as a trusted confidant and partner over time, to help you find the right job—even as your career ambitions or circumstances change.
Below, we break down the value of having a recruiter by your side during (and beyond) your job search, what to expect during the search process, and how you can make the most of your recruiter relationship.
The Benefits of a Great Recruiter
Why should you bother going through a recruiter, when you can just apply to a job online? While the decision to use a recruiter may require an extra step upfront—that is, reaching out to one or making yourself open to recruiter contact via LinkedIn—the benefits of having a savvy recruiter on your team as you navigate the hiring process is invaluable. They bring the benefits of access, communication and time-saving steps to the table. Using a recruiter actually bypasses a lot of steps a job seeker may normally encounter when they apply "cold" through a website, effectively speeding up the entire process. The right recruiter can get you in front of employers you wouldn't otherwise have access to, while providing you with advice and guidance at every step. And since Signature's recruitment team has direct, personal relationships with hiring managers and the companies we support, we're able to draw from our candidate network and get the best matches directly to the hiring manager for immediate consideration.
One of the simplest and best things a recruiter can do is communicate and follow up with a candidate, and at Signature, we take that role very seriously. The biggest complaint we hear from job seekers is that they never hear back after applying to a job through a company website or online jobs board. When applying to a job online, candidates usually don't have the advantage of a direct connection to the hiring manager, and it's easy to get lost in a sea of candidates, even if their credentials are top-notch. Without communication or an update on their eligibility status, candidates are left to sit and wait. A good recruiter will alleviate this problem for candidates by communicating consistently and honestly throughout the hiring process—whether they're delivering good news, bad news, or simply no news. After all, when being considered for a job, most candidates would agree that an update of any sort is better than nothing at all.
We believe that building lasting, trusting partnerships with our candidates and clients—from before a match is made, to beyond the point of hire—results in the best experience for everyone. "Friends first" has been one of Signature's guiding principles from day one, and more than 20 years later, it continues to shape every interaction we make.
How Our Client Relationships Give Candidates an Edge
To understand how a recruiter supports candidates during the hiring process, it's important to take a look at what happens from a client's point of view. When a company decides to use a staffing firm to fill a job opening, the hiring manager will usually reach out directly to their main point of contact at Signature—their account manager—to brief them on the details of the role and discuss the type of candidate they're seeking. The account manager will then reach out to the dedicated recruiter who supports that client to fill them in on the details. The recruiter works side-by-side with the account manager to understand the client's needs and select the best possible talent. They're constant partners in the hiring process, sharing updates and keeping the lines of communication open for both the client and candidates.
The team's robust communication and transparency help them keep a pulse on a client's ever-changing needs, as well as consultants' current employment status and specific fit for a role. Largely because of the strong relationships they've built with hiring managers over time, the Signature recruitment teams often get exclusive access to new jobs first, well before those jobs are available to the public.
The Recruiter Process: What to Expect
1. Setting client expectations
Before the candidate search actually begins, the recruiter will take steps to ensure that they and the team understand exactly what their client is looking for in a particular position, including both the hard and soft skills required that will set a job seeker apart. If more conversations need to take place to establish a full profile of their ideal candidate, they'll happen at this point in the process.
2. Candidate assessment and initial contact
The recruiter will then assess and screen their network of candidates, or those whose contracts are ending soon, to identify who will be the best fit for the position, based on both qualifications and availability for a new role. Whether a candidate is initiating contact with a Signature recruiter, or they are already in the Signature network and their recruiter contacts them about a new job, a phone call is likely the first type of communication they can expect. During this call, the recruiter will verify all relevant information and review the candidate's current skill set.
This is followed by a face-to-face video or in-person discussion, during which the recruiter will get better acquainted with the candidate and their current status. They'll further evaluate a candidate's background and technical and soft skills, and discuss the candidate's preferences about everything from the type of opportunity the candidate is seeking, to their targeted compensation range, to their desired start date.
Next, the Signature account manager will speak directly to the candidate to address any remaining items or questions and delve further into a candidate's soft skills and cultural alignment. If they confirm that a candidate is a great match for the opportunity in question, they'll submit a complete candidate profile, along with the candidate's resume, for formal client consideration to move to the next step: the interview process.
3. Building mutual trust
As a candidate moves through the hiring process, their Signature recruiter is there to guide them—from resume submittal, to interview preparation, to walking through the pros and cons of positions they're reviewing with the candidate. Job searching can be a strenuous process, but our Signature recruiters do everything possible to make it as smooth and seamless for candidates as possible.
4. Placement and beyond
If a candidate is offered a job, the recruiter will help take care of any necessary logistics prior to their start date, including their employment agreement, payroll information, health and benefits enrollment, and other relevant items. Upon a candidate's placement, their recruiter will continue to stay in touch on a weekly basis to ensure that things are going well and assist consultants if they need help.
Building a Lasting Relationship
"Signature gives you a support system that you can count on." — Kathy V., consultant
The relationship with your recruiter doesn't end once you're placed with a job. Consultants hear from their recruiter on a weekly basis, either by phone or in person, and our Consultant Care program helps consultants feel like part of the team before, during, and after an assignment, through networking and training and development opportunities. This also gives us the opportunity to keep up with consultants' current goals and achievements.
Starting as early as 60 days before a job's completion date, we actively begin our search for the next "right" assignment—meaning that when a consultant's contract ends, we're in the best position to remarket them. This is one reason it's so important to have recruiter relationships—even if you happen to find a job on your own, you'll also have a recruiter working hard for you behind the scene in case an amazing opportunity comes along…and you happen to be the perfect fit.

Tips to Help Your Recruiter Help You
Being specific and honest about your goals and qualifications in your initial conversation with your recruiter will help us make the best match for you. If a job opening doesn't interest you, or you don't feel you have the right qualifications, say so up front.

Provide your recruiter with your resume or other requested materials in a timely manner. A client's timeline is sometimes urgent, and your quick follow-through can often make the difference as to whether you're considered for a job opening.

Don't give up. Sometimes it takes a while to find the right position for your particular skills and background. That doesn't mean we're not working hard on your behalf.

Keep your recruiter in the loop. If your career ambitions change for any reason, let us know. This way, you'll be considered only for the types of jobs that most interest you.
Get your job search started on the right foot: Contact us or check out some of our available positions today!
We believe the future belongs to innovators and problem-solvers. It's our job to create connections that inspire success. That's why we've spent 20+ years building strong relationships and bringing together top tech talent and forward-thinking companies. Signature Consultants joined forces with DISYS to offer a more diversified portfolio of services. Through our company's IT staffing, consulting, managed solutions and direct placement services, we deploy thousands of consultants each year to support client's tech needs across the U.S. Signature Consultants is also parent company to Hunter Hollis. Learn more at sigconsult.com.