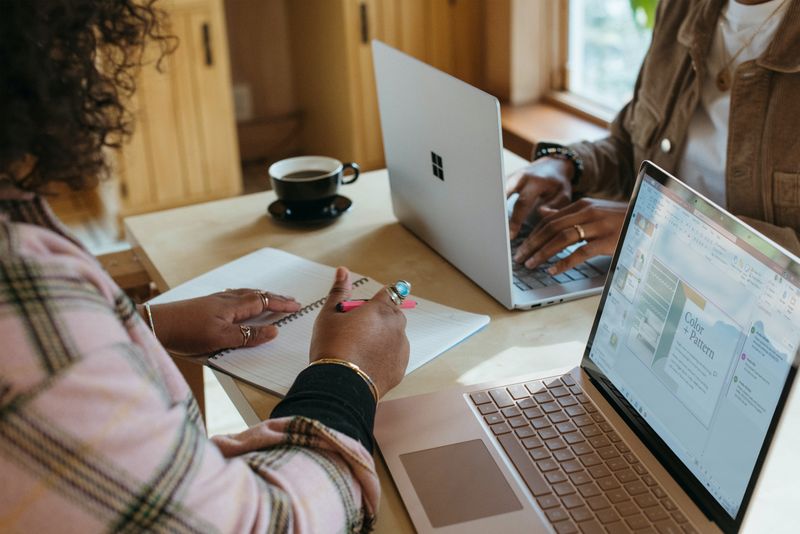 ​Back in early 2020, as it became clear that COVID-19 wasn't going anywhere, a switch flipped. Businesses everywhere shuttered their offices overnight, not knowing exactly when they would be opening their doors again. Suddenly, workers on an international scale were working remotely — most, for the first time in their working lives.
Since then, we've seen businesses and people come together to make the best of a less-than-ideal situation. As we move forward, though, a new way of working built on hurriedly put-together policies or pre-pandemic thinking isn't necessarily sustainable. After working through a pandemic, the workplace — and the people within it — have changed. For many workers, flexibility is now a key driver of satisfaction, often valued over salary. "What we've seen is a democratization of the workforce, in the sense that people could decide how to work and when to work," senior lecturer at the University of Bath School of Management.
As society cautiously begins a return to a post-pandemic world, three distinct workplace models are emerging: 1) Fully remote, 2) fully in-person, or 3) a hybrid of each — and this third model is gaining the most traction. While different companies will have varying approaches to the future of work, it's clear that if organizations want to compete for the best talent, they will need to find flexible solutions that benefit all workers, regardless of their physical location. In a Citrix "Talent Accelerator" study, 88 percent of the more than 2,000 knowledge workers surveyed said that when searching for a new position, they will look for one that offers complete flexibility in their hours and location.
Below, we explore the potential benefits and challenges of the different approaches, focusing on the hybrid model in particular, which is emerging as the "best of both worlds" breakout star. Though its long-term viability remains unclear, companies who choose the entirely in-person route would be wise to take bits and pieces from a hybrid environment to ensure a successful transition for employees seeking flexibility in their work lives.
Hybrid and Remote Models: Choose Your Own (Workspace) Adventure
Remote work was initially a thrown-together experiment of sorts, based on necessity and not much planning, because, well, a pandemic. But now, companies and workers alike have discovered many upsides to this new way of working — and don't want it to end anytime soon. According to research in Microsoft's 2021 Work Trend Index: Annual Report, over 80 percent of managers say they expect more flexible work from home policies post-pandemic, and more than 70 percent of employees say they expect to take advantage of these types of policies.
After seeing the benefits of remote work, many companies are taking this sentiment to heart. Companies like Spotify are letting employees choose which model suits them best with their "Work from Anywhere" model, which allows employees to pick between fully remote, fully in-person, or hybrid and the city and country in which they want to work. The company will provide co-working space memberships for employees who work remotely but still want a dedicated workspace.
A senior analyst at market research firm Forrester, Andrew Hewitt, expects about 60 percent of companies to offer a hybrid work model, while 10 percent will be fully remote. Salesforce boldly announced that "the 9-to-5 workday is dead." The company will also be enabling workers to choose where they work. Twitter and Square are going fully remote, and in the words of Google CEO Sundar Pichai, "The future of work is flexibility." His recent note to employees said that Google will move to a hybrid work week, but people may choose to move locations or work entirely remotely.
Potential Benefits
Giving employees the freedom to determine where, when, or how they work best can increase morale, productivity, and job satisfaction. Here are a few other benefits that have so many moving in that direction:
Better quality of life. The lack of a grueling commute and the convenience of being at home or a workspace of their choice means that people have time to do things they couldn't do before, such as exercise or spend extra time with family. "It's easier for me during lunchtime to… play peek-a-boo with my son," said Sam Bright, chief product and experience officer at Upwork.

For employers, increased access to talent. Giving workers the option to work from any desk, office, or seaside hotspot in the world offers them increased flexibility and dramatically expands organizations' pool of talent. More people working remotely means that employers are no longer limited to finding candidates in their own backyard: They now have the opportunity to gain talented workers from every corner of the globe. With this option, offices can pare down their desk and office spaces (and reduce office expenses).

Closer bonds. Despite people being separated by a computer screen, remote working has also spurred closer relationships this past year: According to the research, 1 in 5 have met their colleagues' pets or families virtually, and 1 in 6 (17 percent) cried with a colleague this year.
Tips to Take on Future Challenges
Technical issues, feelings of isolation, a lack of growth opportunities for less seasoned employees, and a potential power differential between remote and in-person employees are common challenges companies must put plans in place to tackle in the days and months ahead.
Consider the following tips for success in this type of working environment:
In-Person Model: Socially Distanced Water Cooler Chats
Companies choosing to bring everyone back to the dedicated workplace may choose to do so because they believe collaboration, creativity, and productivity increase in an in-office environment. In addition, many employees want to come back to the office, and for them, remote work may not work well for many reasons. They may be less productive at home, experience increased isolation or depression, or feel they're missing out on work camaraderie and relationship-building. And for those just starting in their career, being in person and interacting with senior-level employees they can learn from can also be an essential part of a career growth trajectory.
Tips to Take on Future Challenges
Prioritize employee safety. Organizations need to ensure safety for employees coming back. Capgemini sees organizations implement special air filters, disinfection procedures, and a workplace distancing policy. Companies may consider masks and a percentage cap on the number of workers in the office at any given time.

Listen to your people. Hear and address workers' concerns, and take them into account when shaping your policies. Create plans that make room for increased flexibility and personalization, in addition to pathways to bring back in the nearly 3 million women who have left the workforce during the pandemic.

Be forward-thinking.Keep in mind that yesterday's in-person policies may not work as well in today's environment. "What bosses need to understand is that this experience we've all lived through has had as big an impact on how we think about life as any other world event in history," said Jared Spataro, Microsoft's executive overseeing modern work technology. "If you then go try to run a company like it's 2019, workers might say, 'I've changed, but you haven't? Then I think I have to go make a change.'"
​
There's No Going Back
It may take a while for the dust to settle and companies to see whether fully remote, in-person, or a hybrid solution works best for them and their employees. Establishing future working patterns that appease all sides may be complex, but in the long run, worth it to attract and retain great people.
Despite much uncertainty, one thing is clear — there is no going back to the way things were before. We've changed — and our workplaces must, too.
​
We believe the future belongs to innovators and problem-solvers. It's our job to create connections that inspire success. That's why we've spent 20+ years building strong relationships and bringing together top tech talent and forward-thinking companies. Signature Consultants joined forces with DISYS to offer a more diversified portfolio of services. Through our company's IT staffing, consulting, managed solutions and direct placement services, we deploy thousands of consultants each year to support client's tech needs across the U.S. Signature Consultants is also parent company to Hunter Hollis. Learn more at sigconsult.com.