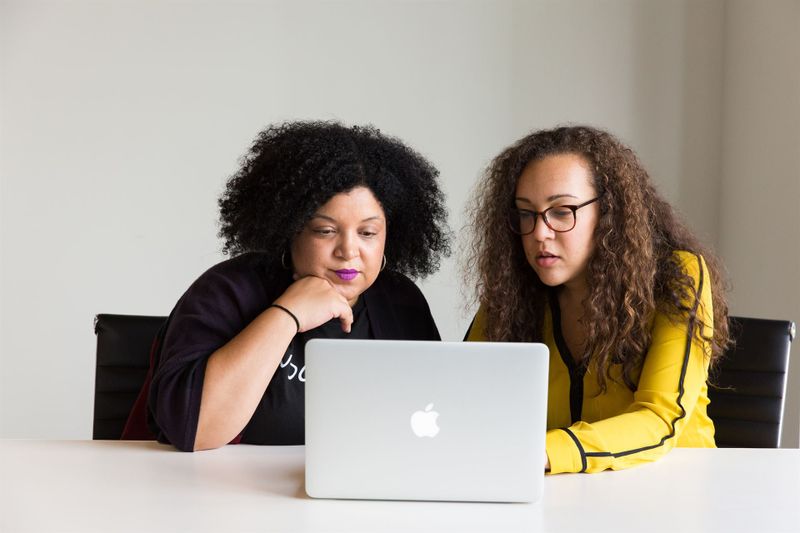 ​Diversity, equity, and inclusion (DE&I) have long been a standing challenge within the technology industry. The racial and gender disparities, while well known and documented, have not been solved. In fact, since mega-cap tech companies, or those companies with a market capitalization above $200 billion, began publishing their annual diversity reports back in 2014, few have made much ground, especially in hiring Black employees. (CNBC)
This particular finding highlights the, usually unseen, gap between what companies say about matters like social issues and what they do in their workplaces.
There is an opportunity within technology to improve ethnic and gender diversity – authentically and sustainably. Below are a handful of tips on where to start:
Meet them where they are.
Research on where diverse tech talent lives and where tech companies should invest highlights the geographical disparity between where underrepresented communities reside versus where technology companies have set up their operations. When building a long-term DE&I strategy, consider important talent intelligence data points like this to help influence overall company strategy, where new company locations should be, and where to recruit and offer remote positions (if that is an option).
Use technology to bridge the diversity gap.
Employers have turned to technology to help eliminate recruiting bias and to change their corporate cultures positively. Tools, such as Textio and IBM's Watson, are crucial to holding employers accountable throughout the talent acquisition process and even post-onboarding. Creating a diverse and dynamic workplace is possible, and technology can help.
Do more than report on DE&I.
It is not enough to only measure the total percentage of diverse people within an organization. To make a markable change, organizations need to look carefully at every step of the hiring process and what career progression looks like post-hire for historically underrepresented populations. It is essential to know where drop-off happens, both pre-and post-hire, and to make changes that support diverse candidates and employees past these 'humps.'
Establish strategies based on results, not 'good faith effort.'
In the context of DE&I, good-faith effort refers to actions or efforts of employers to increase the representation of minorities and women in the workplace. It is deliberately opaque, and, up until recently, it is largely how organizations benchmarked the successes of their DE&I strategies. As long as a 'diligent and honest effort' was being put forth, it was enough. But it's not because representation is not increasing. Organizations need to cement strategies that demand tangible results. And, when metrics fall short, consequences, like impacts to bonuses and other executive action, follow.
Diversity is profitable. According to McKinsey, companies in the top quartile for gender-diverse executive suites were 15 percent more likely to generate above-average profitability compared to the bottom quartile of companies whose executive teams were predominantly white and male. (MarketWatch) Not to mention, diversity attracts more talent, different experiences lead to more innovation, diverse thought leads to increased customer satisfaction, and a diverse team resonates with customers and investors. (Entrepreneur) Not only that, but the financial outperformance of diverse organizations strengthens over time, which means a strong DE&I strategy builds on itself as time goes on.
Are you looking for a DE&I staffing strategy for your technology team? If so, Signature Consultants can help. Contact us to get started today.
​
We believe the future belongs to innovators and problem-solvers. It's our job to create connections that inspire success. That's why we've spent 20+ years building strong relationships and bringing together top tech talent and forward-thinking companies. Signature Consultants joined forces with DISYS to offer a more diversified portfolio of services. Through our company's IT staffing, consulting, managed solutions and direct placement services, we deploy thousands of consultants each year to support client's tech needs across the U.S. Signature Consultants is also parent company to Hunter Hollis. Learn more at sigconsult.com.