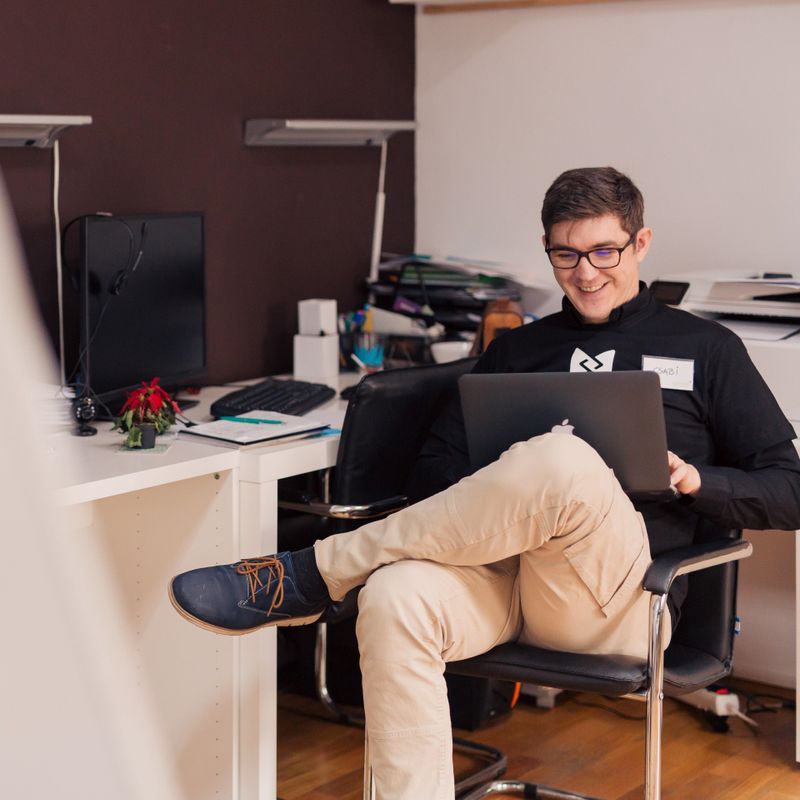 ​Today's labor landscape is stressful for many businesses. The workplace has fundamentally changed from pre-pandemic times, and what workers want from their employer has too. The "Great Resignation" is real, and many workers are seeking new jobs or leaving their employer for greener pastures (and greater flexibility). Where we work has become less important than how we work — a shift that some say is long overdue. As workers' priorities have shifted, pre-pandemic strategies for attracting and retaining those workers aren't always effective in the current reality.
​It's important to consider that Gen Z'ers, many embarking on their first jobs out of school, were thrown into the Great Remote Experiment of 2020 without ever stepping into an actual office; and that it has shaped their perspective on both work and the type of employer they're seeking.

As an organization resettling into work after pandemic uncertainty, how can you attract this new class of workers — and make them want to stay? Here are 6 ideas to consider.

1. Prioritize Digital Tools and Tech.
Gen Z and Millennials are driving digital transformation at many companies. CompTIA's research showed that two-thirds of millennials and their younger Gen Z colleagues consider an organization's embrace of technology and innovation important when choosing an employer. And as 80 percent of professionals are using collaboration tools for work in 2021, according to Gartner's Digital Worker Experience survey, these tools are clearly vital to work success, particularly in a remote environment. "Remote work is forcing organizations to bring forward digital business transformation plans by at least five years," according to Gartner, and those plans will have to adapt to a post-COVID-19 world that includes permanently higher adoption of remote work and digital touchpoints.
Collaboration, however, means more than hosting Zoom meetings. It is imperative to ensure employees have the latest tools and technology they need to work collaboratively, efficiently, and productively. "Millennials have little patience, for example, in emailing a Word document to six different people, when everyone can collaborate in an online version," said Steven Ostrowski, Director of corporate communications for CompTIA. To meet the needs of remote and hybrid teams, cloud-based software, stellar VPN connectivity, online collaboration tools, personal and team productivity technologies, and custom workplace apps should be the norm, not the exception, at your organization. Engaging employees through technology and showing that you value being a digital-first organization goes a long way in attracting and retaining digital natives. Remember that it's the quality, not the quantity, of the tools you have that counts — find what works best for your teams and build on that.
2. Provide Growth Opportunities.
When managers don't see new hires face-to-face regularly, it can be challenging for these workers to establish strong connections and build the trust needed to prove themselves and gain a foothold in the workforce. According to Microsoft's 2021 Work Trend Index: Annual Report, Gen Z is particularly at risk. In fact, 60% of those between the ages of 18 and 25 say they are merely surviving or flat-out struggling right now and that it's hard to get a word in at meetings or get their ideas heard. The playing field isn't level, and they are looking for a path to prove themselves and advance their careers.
​Whether remote or in-person, find ways to level the playing field for workers, structure career advancement, and encourage learning opportunities such as conferences, training and certifications, and online courses. Make it seamless for everyone to feel heard and communicate their ideas and needs, whether they're just starting or have been at the company for years. You can help facilitate this through tools like interest-based chat rooms on Slack, an "open door" feedback portal, and video-friendly team brainstorms.
3. Foster Mentorship.
Living through a pandemic has sparked a need for professional soul-searching and reinvention, and more and more people are seeking out mentorship to help guide them. As many younger workers have started in a remote environment, rather than a traditional in-person environment, having someone to lean on and help advise them is more important than ever. In the spirit of making newer workers feel heard and encouraging collaboration, consider intergenerational mentorship, in which younger and older workers mentor one another. Through reverse mentorships, younger workers can mentor more senior workers to get them up to speed on skills such as social media, tech trends, methods of self-learning, and having an entrepreneurial mindset. If we're open to it, each generation has valuable skills and experience to impart to others.
​
4. Encourage Socialization and Networking.
Older and more seasoned workers have already established social capital at the workplace, but because of the pandemic, younger workers, particularly those fresh out of school and in entry-level jobs, haven't yet had the opportunity to build those bonds at the workplace. Help create opportunities to foster and nourish relationships with colleagues and re-create informal interactions in a remote environment. Create opportunities for serendipitous "hallway interactions" or virtual "meet and greets" to give less-experienced workers valuable face time with senior leadership and support social connection. Make meetings intentional, inclusive, and social: encourage chatter, advocate for those not physically present, help all attendees speak up on difficult topics, and ensure that everyone is seamlessly integrated into the conversation.
5. Guide Time Management and Balance.
With a rise in remote work, people are working longer than ever before. According to a Robert Half survey, more workers under the age of 40 said they usually work weekends, compared to those older than 40. Many people, particularly workers new to the workforce, are struggling with balancing life and work and feel less control over their work situation.
​Help create work boundaries for workers, so they don't become overworked. Clarify your expectations for responding to emails or calls, and encourage employees to completely shut off while on vacation or out of the office. Most importantly, lead by example. Executive leadership and managers can also do their part by encouraging employees to use their vacation days and take time off, helping find ways to support employees' mental health, and supporting flexible schedules whenever possible. Decreasing workloads and balancing resources gives people more time and energy to prioritize workplace relationships.
​
6. Create Workspaces that Work.
Nearly half of respondents (45 percent) in a Generation Lab poll said they worry about having access to distraction-free workplaces in a remote or hybrid future. Fully remote work can make it difficult for younger workers to forge deep relationships and gain experience, often leaving them feeling more disconnected than their senior counterparts. On the one hand, members of Gen Z are digital natives who seamlessly understand new productivity tools — so it would seem remote work would be a natural transition. But for recent graduates who went directly from a collaborative college experience to a first job out of school that's fully remote, the shift was often jarring and isolating.
​While they don't want to be completely remote, not all younger workers want to be completely in-person, which is why many opt for hybrid work situations. Hybrid work enables people to work on "workers' terms" — a post-pandemic reality in which professional lives are being realigned around personal responsibilities and priorities. In a hybrid setup, workers can exert more control over their day-to-day and retain flexibility in their schedule and work style while still building co-worker relationships and having face-to-face interactions with their manager on in-office days.
​By fostering a culture that values and integrates the needs of the newest class of workers every step of the way, you'll create a work environment where these future leaders feel like they belong, can contribute, and ultimately thrive.
We believe the future belongs to innovators and problem-solvers. It's our job to create connections that inspire success. That's why we've spent 20+ years building strong relationships and bringing together top tech talent and forward-thinking companies. Signature Consultants joined forces with DISYS to offer a more diversified portfolio of services. Through our company's IT staffing, consulting, managed solutions and direct placement services, we deploy thousands of consultants each year to support client's tech needs across the U.S. Signature Consultants is also parent company to Hunter Hollis. Learn more at sigconsult.com.