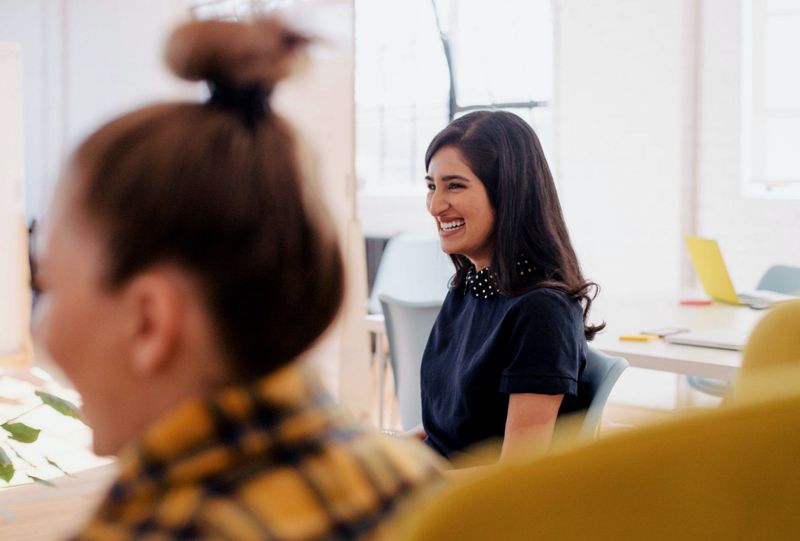 ​As the world celebrated International Women's Day this month, honoring the social, economic, cultural, and political achievements of women, Signature's latest Women in Leadership Forum focused on a pivotal issue for women around the world and within the workplace – Becoming a Person of Influence.
As women have been disproportionately pushed out of the workforce since the COVID-19 pandemic began and women's labor force participation hit a 33-year low in January of this year, the ability of female leaders to influence, shape, mentor, and empower women to stay in and/or reenter the workforce is paramount. Additionally, women continue to experience lower rates of promotion as their career progresses to the C-suite.
One of the most effective strategies to build a robust pipeline of female talent and further leadership careers is to become a person of influence. Signature's Women in Leadership panelists of female executives weighed in on some of the key aspects of becoming an influencer.
Develop & Exude Executive Presence.
Dedicating time and focus to developing and enhancing your executive presence can yield several benefits, including increased influence, recognition as a leader, and more buy-in from others to your goals and objectives. Women who are adept at exuding executive presence convey an appropriate level of confidence, communicate effectively with others, maintain composure during difficult circumstances or situations, and are highly self-aware.
As one panelist says, "Be your authentic self and know your brand. Have a purpose statement and know what you're aiming for and show people how you are different." Another suggests, "Become a great storyteller. When you tell a story, the listener's brain actually changes and feels compelled to bond with and support the storyteller."
To help develop executive presence and become a better influencer, consider volunteering for a leadership role on a committee or task force where you can engage, share knowledge, and demonstrate effective leadership skills. Or offer to be a mentor for someone who could benefit from your knowledge and experience.
Know the Business.
Influential leaders have a keen understanding of how decisions across the organization impact profitability and are aware of cross-functional dynamics and connections between all areas of the business. In fact, building financial acumen and how your behaviors and actions impact value-creating activities in the organization is critical to becoming an influencer.
"Having a successful portfolio in many different diverse aspects of the business can really help you influence others. When you see something that doesn't sit right with you, it is up to you to fix it, learn and grow. Offer your expertise even when you have nothing to gain from it. Most importantly, be known as someone who can really connect the dots across functions and platforms," advises one panelist.
To build your financial and business acuity, try taking a finance or accounting course to broaden your knowledge of organizational finances. Join a professional organization that promotes excellence in financial management or look for ways to gain exposure to the departments' budgeting process and how decisions are made.
Take Manageable Risks.
As an influencer, you can't be afraid to take risks or develop your ability to manage risks. Many women are either never exposed to risk-taking or are fearful of risk. However, taking reasonable risks, creating action plans to overcome risks, and encouraging others to think about risk are key aspects of influential leaders.
According to one panelist, "Be brave and take that little bit of risk to grow. Be comfortable with change and risk. Have your toe out where you are terrified and master those situations. Be able to operate on the fly, experimenting and failing can help change your reputation as an influencer. You can make mistakes but learn from them and learn fast."
Look for ways to experiment with new approaches to discover if they will be successful. Compile a list of new initiatives and identify opportunities to implement them within the organization. Or talk to your manager or immediate boss to learn what you can do to gain approval for and manage the risk of new initiatives. ​
Become an Influencer, Then Influence Others.
There is no question that gender diversity in the workplace drives better business outcomes. Given the impact of the pandemic on women's participation in the workforce, it is more important than ever to support the careers of women and help drive more female leadership by becoming an influencer within your own organization.
In the words of Signature's Women in Leadership panelists, "Being a person of influence has nothing to do with your title. Anyone can become an influential leader if you take the time to grow and develop these competencies. The key is having the desire and hunger to get there.
Once you can influence others, use that. Help inspire and bring other people along with you. Be aware of the power you have and use it well to help others in the long-term. The more trust and power you have, the more obligation you have to give it all back."
We believe the future belongs to innovators and problem-solvers. It's our job to create connections that inspire success. That's why we've spent 20+ years building strong relationships and bringing together top tech talent and forward-thinking companies. Signature Consultants joined forces with DISYS to offer a more diversified portfolio of services. Through our company's IT staffing, consulting, managed solutions and direct placement services, we deploy thousands of consultants each year to support client's tech needs across the U.S. Signature Consultants is also parent company to Hunter Hollis. Learn more at sigconsult.com.