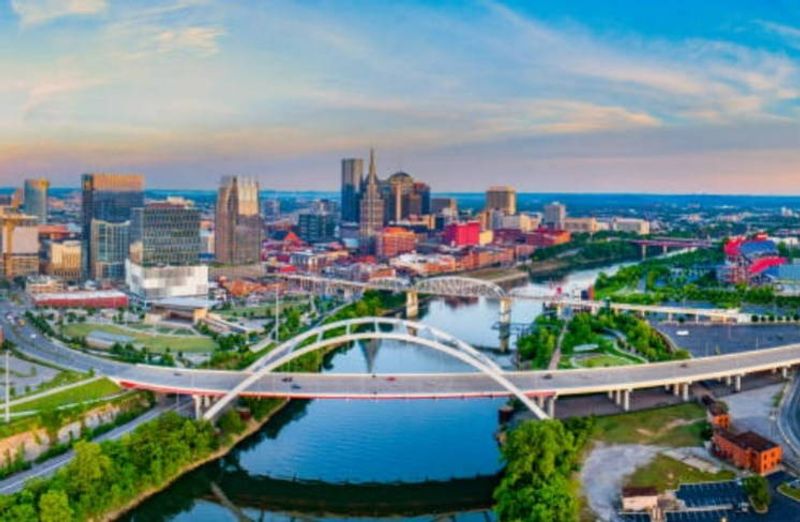 Signature Consultants Launches New Office in Nashville, Tennessee
The industry-leading staffing and solutions provider opens new office to support the city's growing technology sector, and meet clients where they are with top talent
MCLEAN, Va., June 8, 2022 – Signature Consultants (Signature), a Digital Intelligence Systems (DISYS) Company, today announced its expansion into Music City's booming technology market by opening an office in Nashville, Tennessee.
This move is the latest step in Signature's ongoing commitment to building industry leading relationships with both clients and top talent and will allow Signature to play a key role in staffing the ongoing tech boom in Nashville. Signature brings its industry-leading staffing solutions and enhanced capabilities to organizations across the city, which includes an award-winning training and development program and national recognition as one of the best staffing companies to work for.
"The Nashville tech market is electric and highly competitive, making it more and more challenging for organizations to attract and retain top talent," said Mahfuz Ahmed, CEO of DISYS and Signature Consultants. "Having a physical location in Nashville allows us to meet clients on their terms and provide them solutions that enable their growth. When we looked at this market, I was struck by some of the similarities our organization shares with Nashville – a spirit of entrepreneurship, commitment to inclusion, and serving as a hub of innovation and creative energy. All of which made our decision to expand to Nashville an easy one. We look forward to serving Nashville as a strategic partner and provider of top talent and solutions."
The Signature Nashville office is officially open for business and is located in the heart of Music City at 818 18th Ave. South, Suite 1000, Nashville, TN 37203. Contact Signature here to learn more about its world-class staffing experience and growth-focused career and staffing solutions.
About Signature Consultants
Signature Consultants, a Digital Intelligence Systems, LLC (DISYS) company, was established in 1997 with a singular focus: to provide clients and consultants with superior staffing solutions. Signature annually deploys thousands of consultants to support, run and manage their clients' technology needs. Signature offers IT staffing, consulting, managed solutions and direct placement services. For more information on the company, please visit https://www.sigconsult.com.
We believe the future belongs to innovators and problem-solvers. It's our job to create connections that inspire success. That's why we've spent 20+ years building strong relationships and bringing together top tech talent and forward-thinking companies. Signature Consultants joined forces with DISYS to offer a more diversified portfolio of services. Through our company's IT staffing, consulting, managed solutions and direct placement services, we deploy thousands of consultants each year to support client's tech needs across the U.S. Signature Consultants is also parent company to Hunter Hollis. Learn more at sigconsult.com.